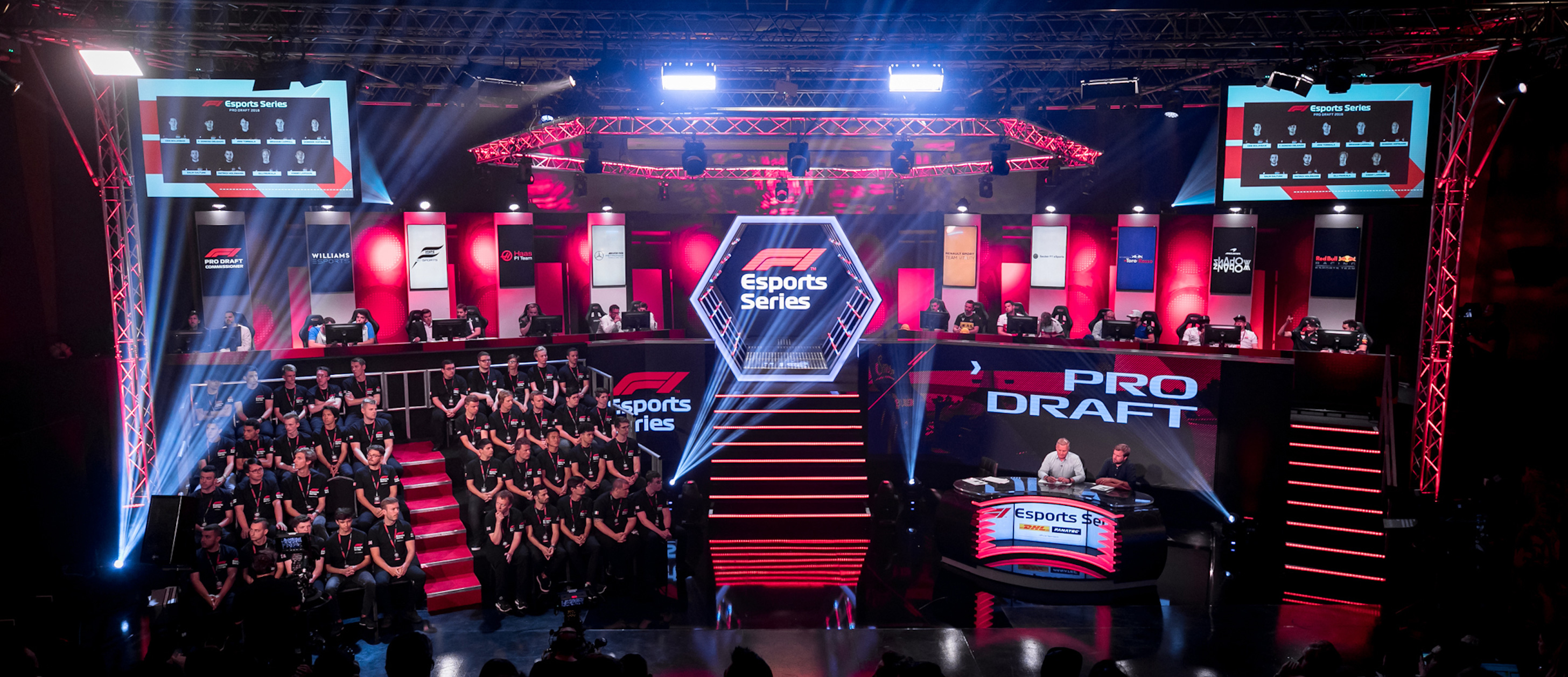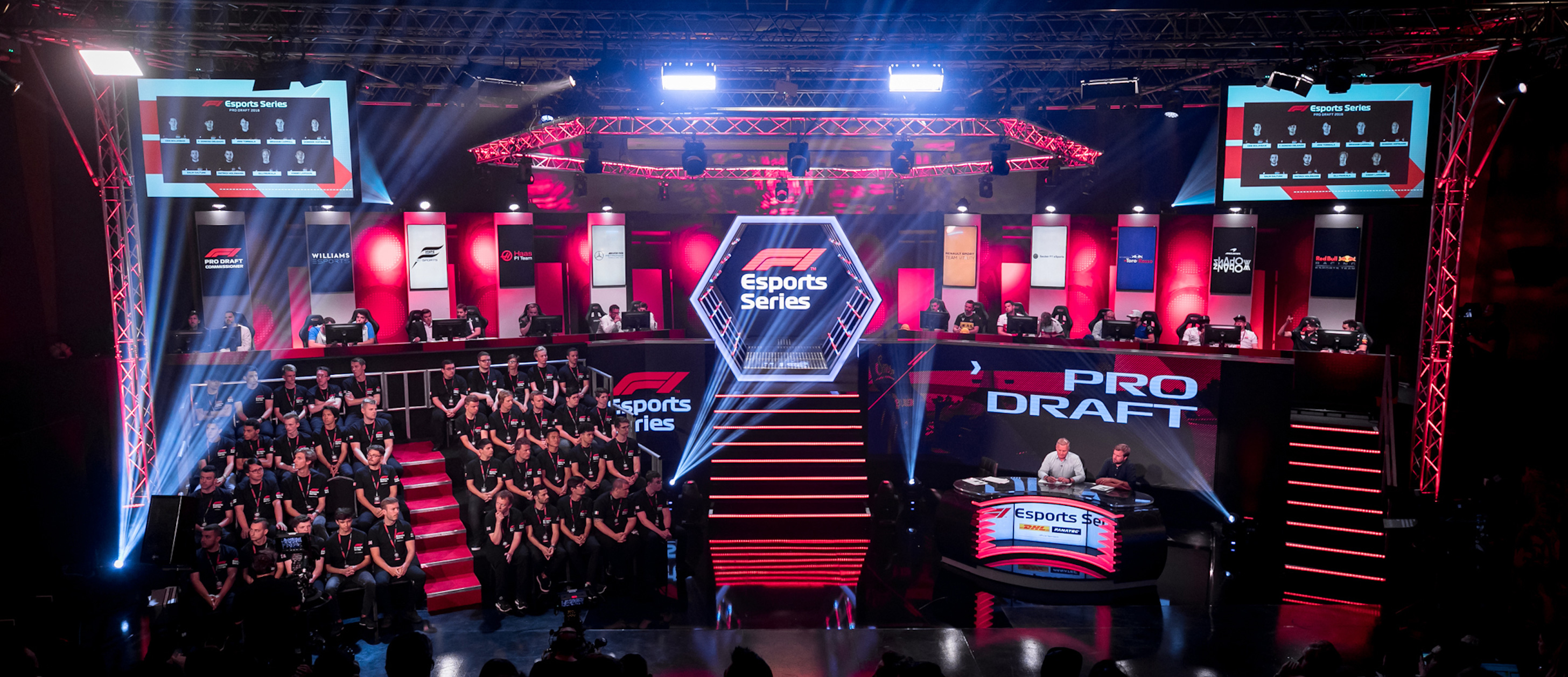 F1 Esports Pro Draft 2019… Meet the Drivers!
July 15, 2019
We have our qualifiers. More than 100,000 of your entered, but just a handful of Pro Draft qualifiers now remain…
The 2019 F1 New Balance Esports Pro Draft gets under way this Wednesday. The stage is set for this year's competition to be even more intense than the ones that preceded it, with a huge roster of talent ready to do battle the official video game of the F1 World Championship, by Codemasters.
So far, Red Bull & Toro Rosso, Renault, Racing Point and Alfa Romeo have already given us a sneak peak at parts of their lineups for 2019. However, every team that enters is required to pick at least one driver from the draft, so there are a lot of surprises coming up!
With all this in mind, let's meet the hopefuls who will be contesting this two-day event…
Daniel Shields
Daniel Shields became the first entrant from the Australasian continent with his qualification into the 2019 Pro Draft. He took a new route to qualifying for the Draft, via the DHL 50 Fastest, setting the timing screens alight as he grabbed the quickest time on PC.
João Pedro Piana Santos
Based in Brazil, Piana Santos has one of the longer journeys to complete in order to attend the 2019 Pro Draft. He too was a DHL 50 Fastest Qualifier, setting his time on the Xbox One.
Isaac Price
As a veteran of the series in both 2017 and 2018, Price knows what it takes to succeed in sim racing. The 25-year-old just missed out on a trip to Abu Dhabi in the inaugural season, finishing P7 in his semi final race around Silverstone. He then went on to attend the Pro Draft in 2018 after being put through his paces at the real-life Silverstone circuit. He was ultimately not selected for the Pro Series in 2018 – but he'll be hoping an impressive showing in online qualifying this year puts him in the shop window once more.
Andres Moreno
A relative newcomer to the series, Moreno is well-versed in real-life racing, having done some karting in his time and also taken part in the JMR Scholarship, a system which helps funding for Formula Ford racers. Moreno placed well in his online qualifying race on PS4, grabbing eighth position in tricky conditions in Canada with a damaged car.
Lucas Blakeley
"My worst race ever." That's how this Scottish born racer described his PS4 raceoff event! And you can't really blame him – after an awkward encounter on the first lap, he got tangled with another racer and dropped to the very back of the grid. Nevertheless, he showed true grit and determination to wring every last bit of pace out of his car, and finish ninth overall. Strong qualities indeed ahead of selection time…
Sebastian Job
Job was a near-qualifier for the Pro Draft, finishing an excruciating P11 in the PC raceoff after being passed for tenth at the very last corner. That meant he was first backup of the PC cohort. So when another qualifier bowed out of the competition, Job was employed. Much like the aforementioned Andres Moreno, Job is a participant in the JMR Scholarship, receiving the award in both 2017 and 2018 as he embarks on his Formula Ford career alongside sim racing.
Shanaka Clay
An up-and-coming racing driver in his own right, Clay began karting in 2008 at the age of 9, and has gone on to race in series such as Formula Ford, and as of 2019, the BMW Car Club Racing Championship, where he competes in a BMW M3. He earns his spot in the Pro Draft with a P4 finish in the Xbox One Raceoff event.
Leroy Brown
British-Jamaican Leroy Brown put in a hard-fought performance in Canada to finish P9 on Xbox. Though he may have been towards the tail end of the points, he is nonetheless a worthy addition. A veteran of several seasons of Apex Online Racing, this 21-year-old could be hot property at the Pro Draft.
Nathan Moore
If there was a last chance saloon for qualifying for the 2019 Pro Draft, Nathan Moore was last through the doors. The Northern Irishman clinched the crucial tenth-place spot in the Xbox One raceoff, thereby scoring the last of the available 30 raceoff positions in the Pro Draft. He's no stranger to the competition, having made the Pro Draft in 2018. He'll be crossing his fingers that a second chance yields selection by one of the teams this time round.
Gary Martin
A stalwart of the F1 online community, Martin was invited to participate in the DHL 50 Fastest contest, and prevailed with the second-best time on Xbox One.
Sonuç Saltunç
Sonuç and his brother Salih had a dream day at last year's Pro Draft, both ending up at Sauber Esports. The younger of the two siblings, Sonuç impressed with a best finish of fifth at Silverstone in last year's events. Sauber opted for a triple-pick at the Draft in 2018, meaning that he had to share the car with Allert Van der Wal, so he perhaps didn't score as many points as he might have. However, he'll hope to put that right this year, as he is eligible for selection once more.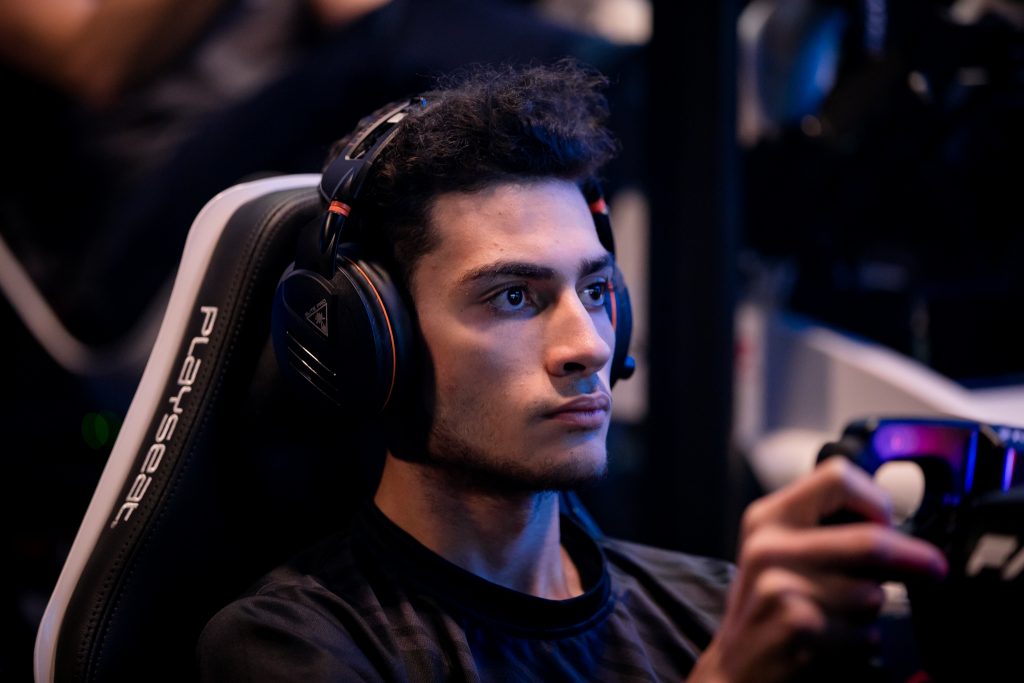 Tom Parker
The late super-sub of the 2018 F1 Esports Pro Series, Parker stepped in at Haas when their driver Michal Smidl was unable to participate. Parker was unable to get points on the board – understandable given that he only took part in three races and needed time to adapt. He'll be hoping his inclusion in the Draft for 2019 brings more luck his way.
Kyle Mitchell
Canada's Kyle Mitchell had the privilege of qualifying on his home circuit during the online qualifiers, coming home in a strong second place during the Xbox One race off from fifth on the grid. If he can show that kind of pace at the Draft, he'll be near the top of plenty of teams' shopping lists.
Floris Wijers
By the skin of his teeth. That's how close Dutchman Floris Wijers was to being knocked out of contention this year. A collision in Turn 3 left him with a broken front wing and a time penalty in the PS4 raceoff. Game over, right? Wrong. He managed to finish a spirited seventh on the road, dropping down to P10 after the penalty was applied. He will certainly be hoping for a smoother time in the Pro Draft!
Roy Arnouts
Another racer from the Netherlands, Roy Arnouts made his way to the Pro Draft through the DHL 50 Fastest contest, snagging the second-best time in the PS4 event. A connectivity issue during one of the raceoff events meant he was unable to qualify through that method – but his rapid one-lap pace meant he was able to take his second chance with both hands.
Allert van der Wal
This Dutch Dynamo is a true veteran of F1 Esports. He was one of our grand finalists in 2017, taking a podium in the second race and finished seventh overall in the standings. He also took part in the 2018 F1 Esports Pro Series with Sauber Esports, albeit in a reduced capacity. His 2017 trip to Abu Dhabi clearly paid off, as he scored all of his points in that race of the 2018 campaign. He will be looking to prove himself more than a one-track specialist as he takes part in the Pro Draft once again.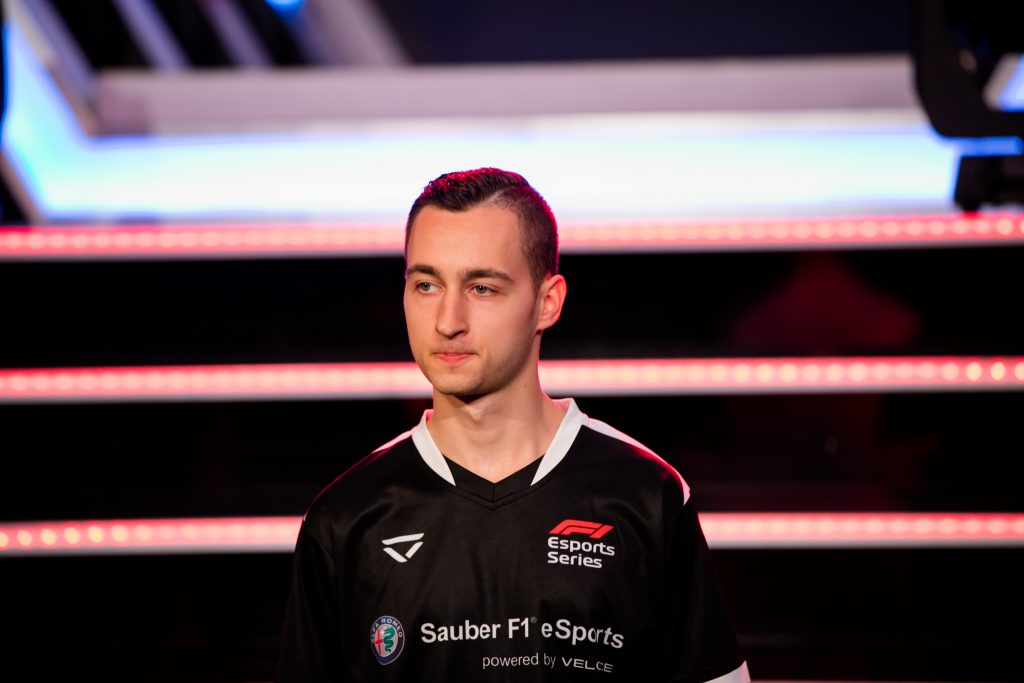 Kedon Lutt
Representing Estonia, Kedon Lutt, is a kart racer-turned esports phenom. He stormed to a place in the Pro Draft after a spirited drive to sixth place in the Xbox One race0ff back in May, despite an early setback in the race. He'll be hoping to make waves like countryman Juri Vips, who recently clinched his first win in FIA Formula 3.
Nicolas Longuet
Half French, half Italian, all action. Achieving a third-place finish in the PC Raceoff, Longuet is a valuable commodity in the Pro Draft for sure. With a league racing CV that would make any trophy cabinet blush with excitement, Nicolas is sure to be high on the agenda for many teams at the Draft.
Matthias Cologon
This 19-year old qualified through the PC raceoff. Starting from fourth, the Frenchman looked to challenge for the podium, although ultimately finished fifth on the road, before a time penalty dropped him to P6. But don't read too much into that – the margins are never finer than in Canada!
Samuel Libeert
A well-known name in sim racing for several years now, Samuel Libeert appeared at the 2018 Pro Draft after a mega effort in Qualifying in Spain. in the final raceoff. This year, he banks his spot with a cool P9 finish in the PC raceoff.
Thibaut Suner
Thibaut hits back! After sitting out the 2018 event, Thibaut Suner returns to F1 Esports once again for 2019. He has unfinished business, having made the semi-finals in 2017 but not progressed to the grand final itself. He looked on course for a podium in the Xbox One raceoff, after starting down in eighth position, but conceded two spots late on and wound up fifth. However, that jump up the field is sure to bode well.
Daniel Alves Lourenço
A newcomer for 2019, this racer from Germany said he was left "absolutely speechless" after qualifying for the Draft. He picked up fifth place on the PS4 raceoff, despite starting way down the order in fifteenth. This kind of surge through the field simply can't go unnoticed, and his composure is sure to have caught the attention of teams.
Nils Matich
Meet another German racer who made big gains and had a clean race in Canada! Matich grabbed sixth place after starting in P10, driving to a consistent rhythm to nab a spot in the draft. Keeping a cool head under pressure can be key in do-or-die moments, and should put him in good stead for selection.
Patrick Hadler
He may have dropped from third on the grid to seventh in the race, but Germany's Patrick Hadler ran a calculated race in the PC raceoff to ensure he would take a place in the Pro Draft. At 24, he's one of the more established Esports stars in the selection pool, playing his trade in AOR and several other leagues.
Simon Weigang
There's no better way to stamp your authority than by taking a crushing victory. And that's exactly what Germany's Simon Wigang did in the Xbox One Raceoff, absolutely obliterating the field to finish a cool 13 seconds ahead of second place. That kind of performance just cannot go unnoticed, so expect him to be in demand come July 17…
Sebastian Tkocz
A newcomer to F1 Esports, Tkocz took eighth place on the Xbox One raceoff to enter this year's Draft. The wet conditions in the race may have made it a tricky affair, but it was no issue for the 19-year old.
Tim Palm
German-born Tim Palm was another entrant through means of the DHL 50 Fastest contest. Invited to drive the Mercedes W09 Hybrid around Circuit Gilles Villeneuve, he managed the quickest time out of the PS4 entrants, after not making the start of a qualifying race earlier on in the competition.
Sven Zurner
Our third-place man from 2017, Zuerner is an F1 Esports mainstay. He's remarkably consistent, never finishing outside the top four during his trip to the 2017 finale in Abu Dhabi. It's surprising, then, that the smiley ex-Renault ace finds himself out of the loop this year. After a tricky 2018 campaign with Renault, he comes back into the mix for this year's draft. An opportunity surely too good to pass up…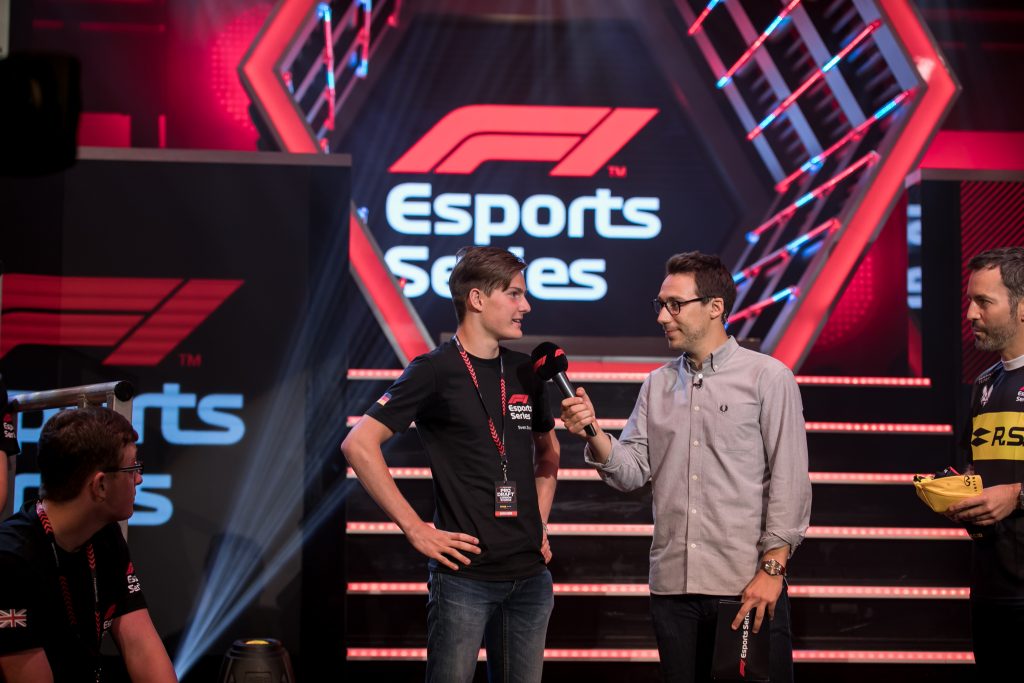 Alexander Hanses
Another racer from 2018 given the nod to join the 2019 Pro Draft, Hanses was affiliated with Williams before being released from his contract. With the remaining nine teams still eligible to select him, this veteran from Germany will be looking for a new lease of life as the 2019 competition hots up.
István Puki
Hungarian ace Istvan Puki dominated proceedings in the PC raceoff, finishing well ahead of the chasing pack at the Circuit Gilles Villeneuve.
Bence Szabó-Kónyi
The second of the two Hungarian racers in the Pro Draft this year, Szabo-Konyi narrowly missed out on the podium in the PC raceoff, but with his place booked, he is firmly in the shop window for this year's Draft.
Manuel Biancolilla
Fourth, from eleventh on the grid. Newcomer Biancolilla put in an excellent performance during the Xbox One qualifying raceoff to book his slot in the Pro Draft for the first time, mastering the wet conditions and just narrowly missing out on a podium.
David Tonizza
In a genuine phoenix from the flames moment, David Tonizza staged an almighty comeback during the PS4 raceoff. Starting from pole, the Italian dropped back to P3, only to have a double-spin in the wet conditions. Pitting for dry tyres as the track improved, Tonizza fought his way back to an excellent P7 – all the more impressive considering he was in last, and 15 seconds off the nearest driver at his lowest point. This performance is sure to have attracted plenty of attention from the teams – he's one to watch.
Amos Laurito
There was so much action in the PC raceoff that you might be forgiven for thinking that Laurito slipped in under the radar. With an intense three-car fight for P10 going in, he had already booked his place in the Pro Draft with an eight-place finish.
Gianfranco Giglioli
Opportunist. Sniper. Clutch player. However you describe him, there's no way of denying that Giglioli's last-corner overtake on Sebastian Job for P10 in the PC race was probably the closest-fought qualifying position in the competition. The Venezuelan-Italian's speed and exquisite timing on the brakes will be a valuable asset when it comes to being picked by the ten F1 teams at the Draft. He took part in the series in 2017, making the Abu Dhabi final and finishing eighth in the standings.
Alessio Di Capua
Much like the humble magpie, shiny silverware attracts the attention of F1 teams. Good news for this Italian racer then, who bagged P3 in the Xbox One raceoff to get into the Pro Draft for 2019. If he can muster the same pace to keep in touching distance of the podium, he's sure to have a fine event.
Emanuele Prisciano
Consistency is key. Prisciano started his Xbox raceoff event in seventh, and that's exactly where he ended up as he crossed the line. He made his mark around the Circuit Gilles Villeneuve during that race, and will be looking to do the same at the Draft.
Pino Macrì
This Italian racer qualified for the F1 Esports Pro Draft through the DHL 50 Fastest competition. His second-fastest slot on PC shows that his home sim racing setup has paid off handsomely. A contender in the Semi-finals in 2017, and a 2018 Pro Draftee, Macri has unfinished business in F1 Esports. Sadly, an injury shortly before the 2019 Pro Draft means he is unable to travel, and so we will have just 41 racers in our two-day event.
Wilfred Cardoso
Cardoso's entry into the Draft is another of slightly unorthodox nature. After qualifying P17 in the PS4 raceoff, he looked to be out of the running, until he staged a great fightback. He ended up an agonising P11 on the road, but after race winner Fabio Dirocco had to withdraw, Cardoso got promoted. The sole Portuguese entrant into this year's Pro Draft, Cardoso is one of the older entrants of the competition at 27 years of age. But with the benefit of that age comes experience and wisdom, something teams will be looking for.
Filip Prešnajder
On the flip-side of age and experience is youth and explosive speed… and Slovakia's Filip Presnajder has that in buckets. He finished second on PC during the raceoffs, after starting down in seventh and showing blistering speed. At just 16 years of age, he's the youngest entrant in the Draft – but as youngsters and fellow sim racers Max Verstappen and Lando Norris prove, there's absolutely nothing wrong with that!
Bernardo Pérez
Bernardo, or 'Nardy' as he's more commonly known, grabbed third in the PS4 raceoff event after starting in fifth. Representing Spain, he's had to go the long way around to get to the Pro Draft, after narrowly missing out in 2018 after taking part in two of the online qualifying races. This time he looks to be here to stay, and will hope his tenacity pays off.
Kimmy Larsson
A former member of the Renault Sport Vitality stable, Larsson was released from his contract ahead of the 2019 Pro Draft, meaning he's eligible to be selected for the 2019 festivities once more. He only ran a partial programme in 2018, with Renault rotating its three drivers Larsson, Zurner and Doherty, but if he gets another shot in 2019, expect him to make it count.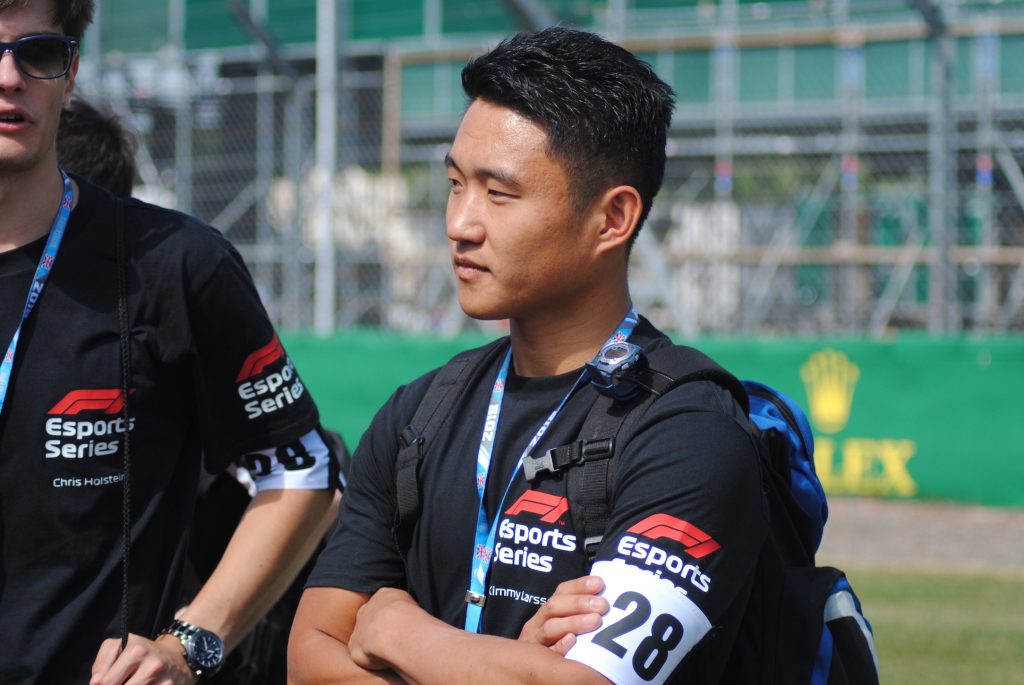 And there you have it! Your full 41 for 2019. Of these drivers, eleven online qualifiers will be eliminated from the competition through knockout races. Three heats of drivers will face up against each other, in one group of 11 and two groups of 12. From these races, the top 8 drivers will be joined by the 6 released 2018 Pro Series drivers, meaning 30 drivers eligible for selection for the Draft by the 10 official F1 Esports teams.
Keep an eye out on social media for updates on who's made it through! And of course tune in to the 2019 F1 Esports Pro Draft when it goes live on Wednesday. You can view it on F1's Facebook page, as well as YouTube, Twitch, and for the first time ever, the official F1 Game by Codemasters.
Join us LIVE on Wednesday 17 July, at 1900 BST for all the action.
See you there!
---
Share this article