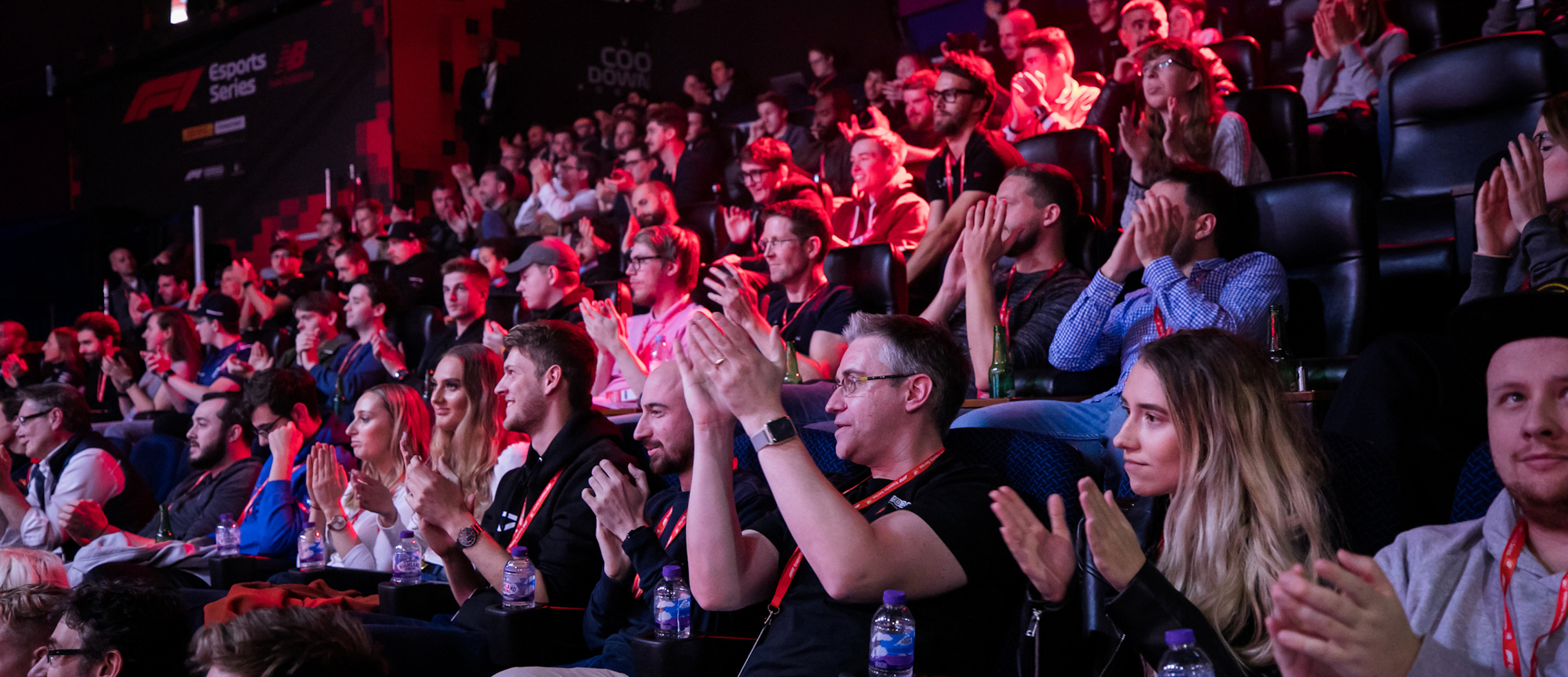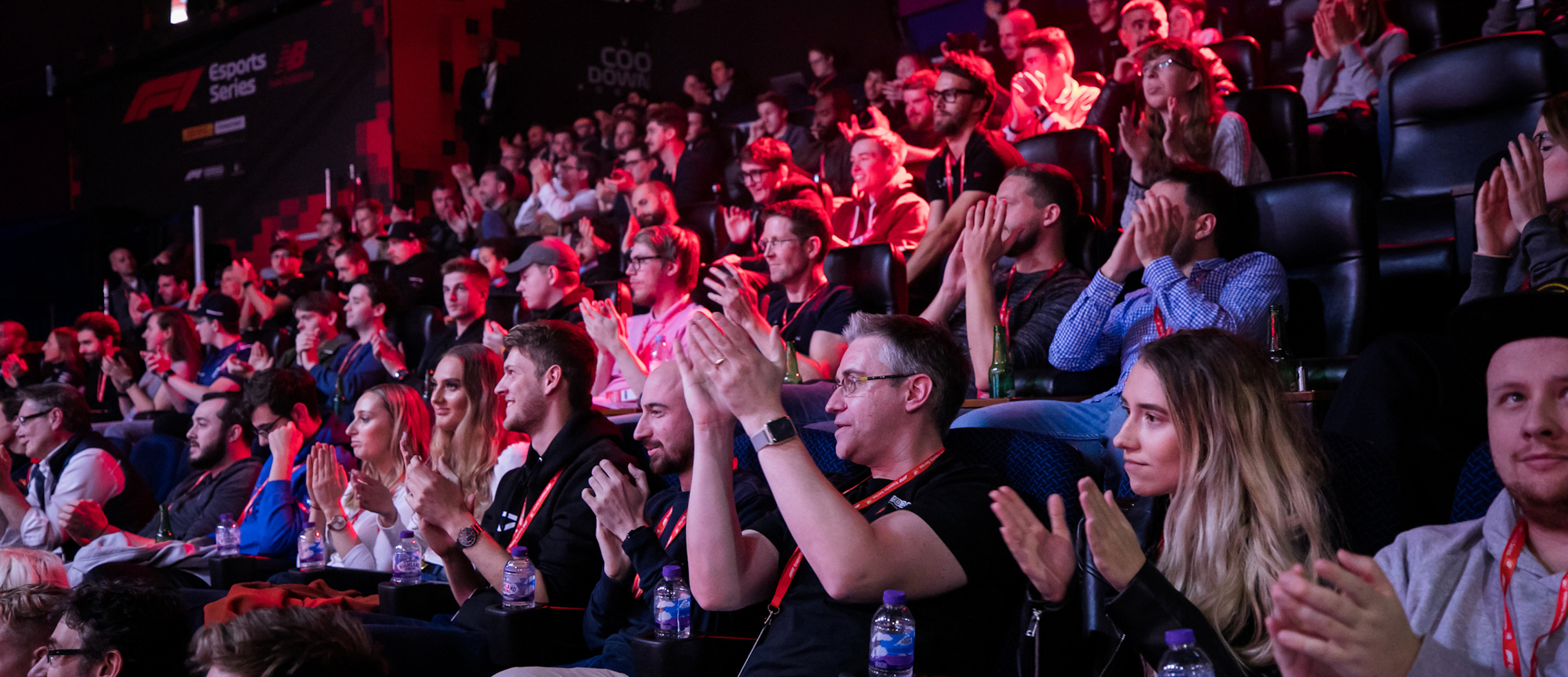 Engines Rev Ahead of F1 New Balance Esports Pro Series Event 3
November 2, 2019
One light. Two lights. Three lights! Four! FIVE! GO!
The anticipation couldn't be higher, as we streak towards our third live event of the 2019 F1 New Balance Esports Pro Series. We've seen four different winners so far – that's already tied the number of last season. And there are plenty of suitors looking to add to that tally as we move on to event 3.
The third act of our enthralling 2019 Pro Series takes us to three familiar fan-favourites of the F1 Calendar: Hockenheimring in Germany, Spa-Francorchamps in Belgium, and Monza in Italy.
Set downforce to 1-1 and prepare to go all in, all out on camber and toe. High speed is king on this selection of circuits, and we're here for it…
EVENT 2 RECAP
After a rain-affected race played chaos with strategy, Cedric Thome was awarded victory in the opening salvo at Circuit Gilles Gilleneuve. The Dutchman was not first to cross the line, however, with victory initially awarded the way of that man again, David Tonizza. He was one of several drivers awarded post-race penalties for crossing the white line on exit of the pit lane, as they made the switch from dry tyres to Intermediate rubber.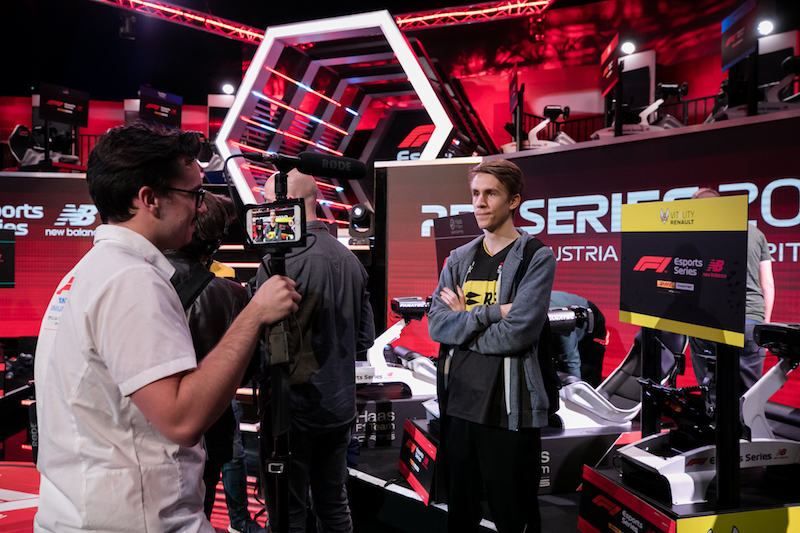 If Canada was chaos, Austria was more of a straightforward occasion. In truth, it was a Cold War of Grands Prix, with the immovable superpowers of Tonizza and Rasmussen refusing to budge an inch. The Ferrari man led from pole, and duly led away from the line well. Rasmussen then spent 18 long laps impersonating Tonizza's shadow, never more than a second behind the Italian.
It was something of a slow burn, will-they-wont-they affair. Despite several instances of slipstreaming and looking down the inside, Rasmussen was never able to out-accelerate his foe on power from the corners. His relentless attack was identical in power to the stellar defence of the man in red, and so they crossed the line one and two, just as they did in China.
Race three, the live race of the event, was much like its on-track counterpart in 2019. That is to say, overtaking and wheel-to-wheel battles were lurking around every corner. A new driver took the chequered flag for the very first time, in the form of SportPesa Racing Point's Marcel Kiefer. The overjoyed German went somewhat under the radar in 2018, finishing an excellent fifth overall in the standings, but he never looked like claiming that elusive win.
No longer is that the case. He made his decisive move on then-leader Rasmussen on Lap 11, and was able to build a solid gap after that. There was also a much-needed upturn in fortune for Daniel Bereznay, who made it on to the podium for the first time after a phenomenal battle with points leader Tonizza.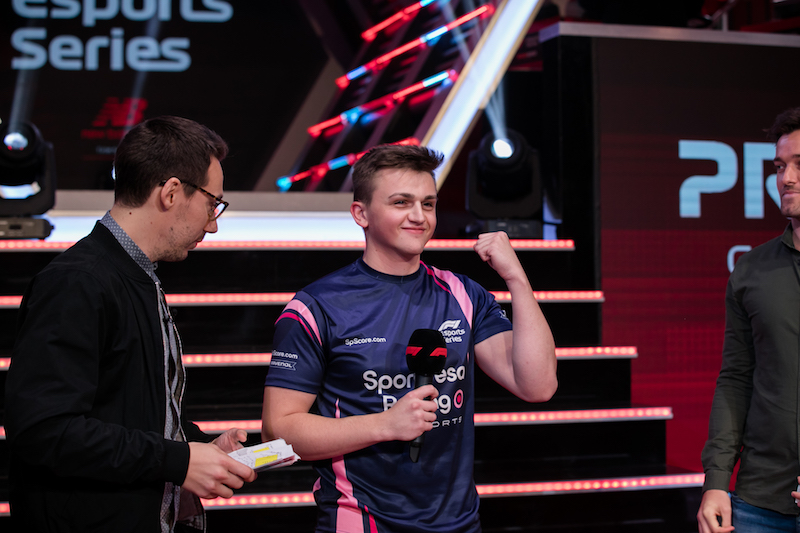 Rain-affected chaos. A hide-and-seek duel. And a pure racing spectacle. Three very different races, three different winners from three different teams, and three reasons to tune in. If you can't already tell, we are very much ready for Event 3…
TRI-TEAM TUSSLE
In 2018, it was Mercedes AMG Petronas F1 Esports duelling with Toro Rosso Esports. But this year, it's a whole different story. Red Bull Racing Esports are out in front on 109 points, but Ferrari Driver Academy are snapping at their heels with 104 points. And in third, it's the monstrously-improved Renault Sport Vitality, on 101. Three teams, separated by just eight points. This one's gonna go all the way down to the final race…
That's far from the whole story, however, with the midfield hotly contested too. SportPesa Racing Point F1 Esports (64), Alfa Romeo Esports (61) Mercedes (58), Williams (51) and McLaren Shadow (47) are incredibly close too. And with Marcel Kiefer's Silverstone victory coming from nowhere, don't be surprised to see any of these teams make the jump to threaten the top three.
RAMPANT RASMUSSEN
Red Bull's Frede Rasmussen was one of the strongest rivals for Brendon Leigh in 2018. He faded to third overall in the championship that year, but he clearly has no intention of going that quietly this time around. He didn't taste victory in Event 2, but claiming a P4 and pair of second places meant he had a very consistent round, and has now slashed the gap to leader Tonizza to just 12 points.
The only fault of Rasmussen's campaign thus far has been his opening race. He, along with Tonizza and Bereznay, was in the hunt for victory in Bahrain. That was until he tagged his front wing on the spinning Bereznay, which cost him vital performance. That non-score has been the only blot on his copybook thus far.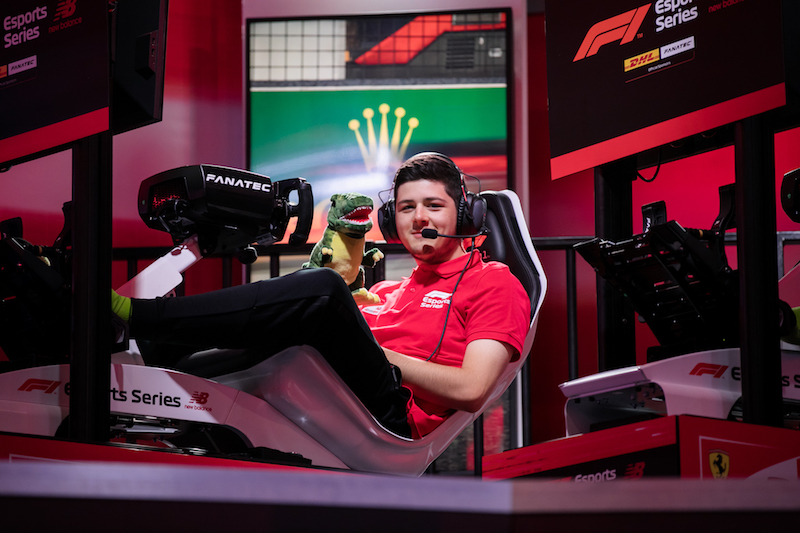 Rasmussen shows a quiet resolve. He sat patiently behind Tonizza in Austria for, more or less, the entire race. A less complete driver might have been tempted to throw a desperate overtake down the inside. But the Dane knew he had a lot to lose. 18 points is a gold bar in terms of Esports currency, and with the gap to the leader now less than that, expect him to strike high in Event 3.
EVENT 3 AND BEYOND
F1 New Balance Esports Pro Series Live Event 3 will be heading your way at 1900 GMT on Wednesday, November 6. You know what to do! Join us here on F1 Esports.com, as well as on YouTube, Facebook, and with selected broadcast partners.
Be sure to join our official F1 Esports Facebook group too, where you can join in the discussion with teams and drivers from the series, as well as catch up with news and video clips.
And finally, you have ONE last chance to make the grid for the 2020 Pro Draft through online qualifying! Our fifth and final event gets under way on Monday November 4, and it takes place at Interlagos, Brazil. This article will be updated in due course as the event goes live.
Make sure you're signed up and opted in to participate. Even if you don't make the cut, you'll still be entered into a prize draw to win two tickets to the 2020 Australian Grand Prix just by completing the scenario – so you have no excuses!
Good luck, and we'll see you on track.
---
Share this article