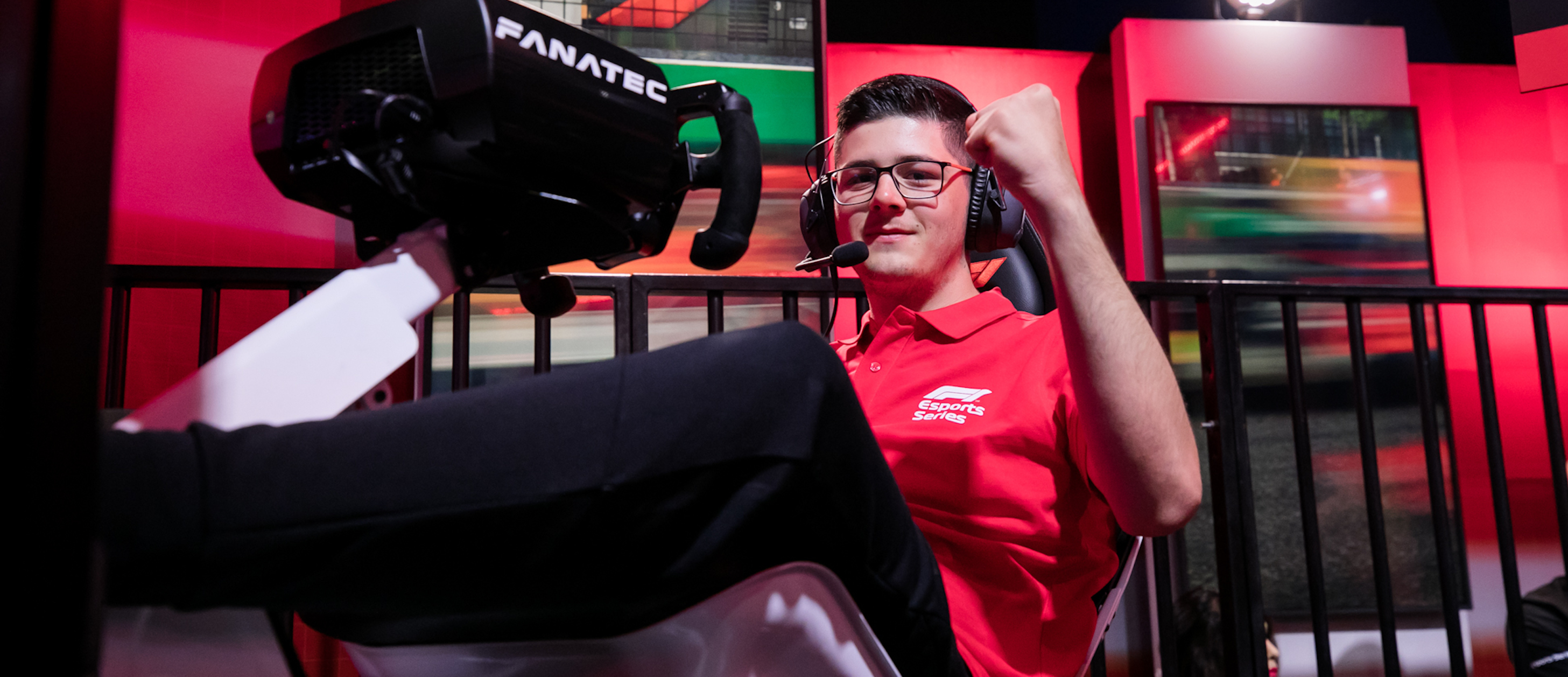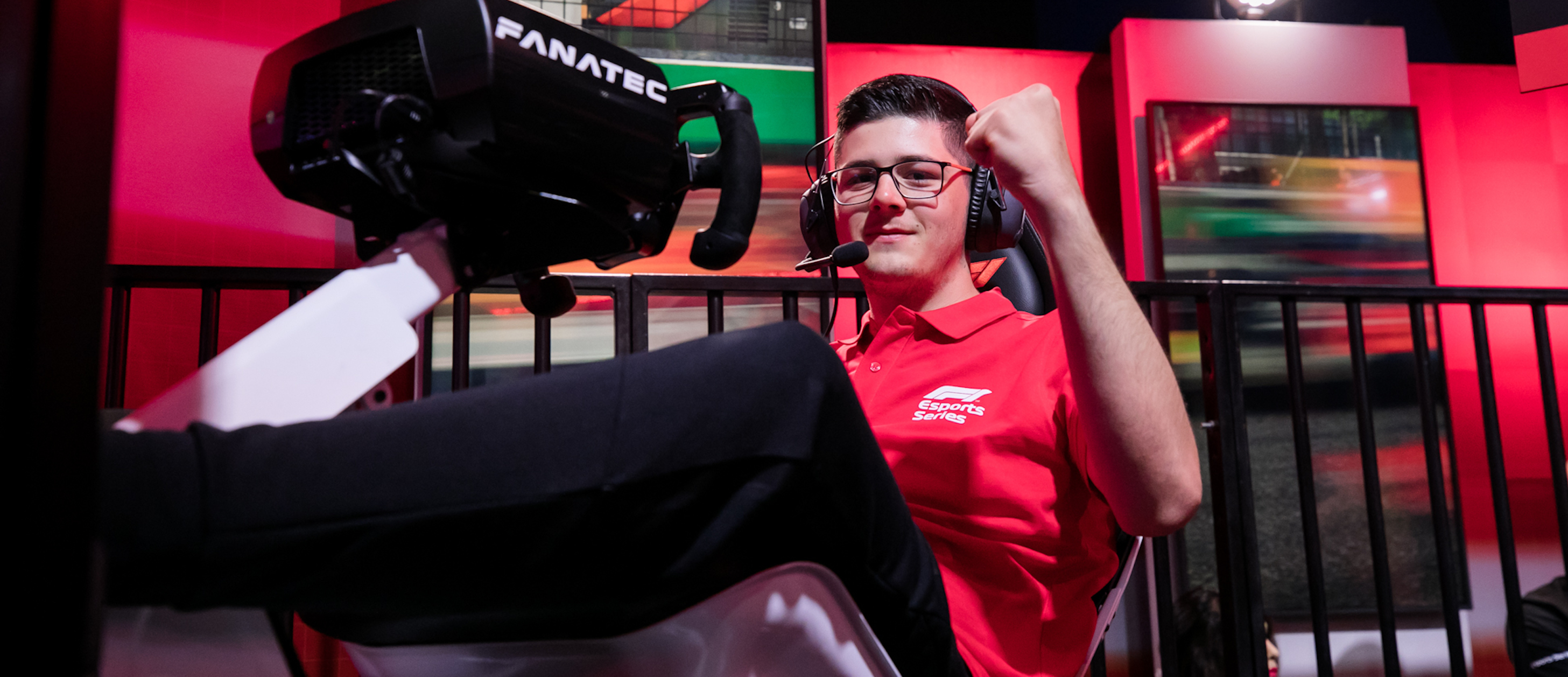 Get Ready for F1 New Balance Esports Pro Series Event 2!
October 1, 2019
The drivers are ready. We're ready. Are you ready?
The second of our four live events for the 2019 F1 New Balance Esports Pro Series is almost here! And based on what we saw in Event 1, it's set to be another evening of unpredictable, frantic action…
EVENT 1 RECAP
There was much to celebrate as F1 Esports returned for the 2019 Pro Series. And no team had more to cheer about than Ferrari Driver Academy, who brilliantly won the first two races of the event. David 'Tonzilla' Tonizza wasted no time in showing his pace, and why the teams should lament not picking him at the 2018 Pro Draft. After missing the cut last year, he stormed to not one but two victories, around Bahrain and China.
Frederik Rasmussen notched two podiums in China and Azerbaijan, claiming victory in the latter to make it two consecutive wins in a row at Baku City Circuit.
Tonizza goes into the second event with a mammoth 65 points, leading Rasmussen in second (43 pts), and Marcel Kiefer (31 pts) in third. Ferrari Driver Academy lead the team's standings, albeit only with one car scoring. FDA's score of 65 points leads the 44 points accrued by Red Bull Racing Esports, with SportPesa Racing Point F1 Esports Team in third, on 38.
THE MAIN PROTAGONISTS
David Tonizza scored three podiums in three races, sending a huge statement of intent. He wants that crown! The Italian faces staunch opposition in his route to success however, with tough competition from Dani Bereznay. The Hungarian recently starred in the first of a new series about the skills demonstrated by these driving heroes. In Episode 1, Bereznay shows the incredible commitment needed to compete at the very top in Esports.
However, the hours and hours of practice and dedication came to nought, with a collision in Bahrain taking him out of contention, and an unfortunate equipment issue in the second race preventing another potential victory. Still, the pace is there – so expect him and Alfa Romeo to rally in Event 2.
His team mate Salih Saltunc marked himself as a contender too, picking up a string of three points-finishes, including a podium in Bahrain.
Frede Rasmussen once again proved his speed, taking victory in the third race after winding up second-best in China. In fact, he was in the podium hunt in Bahrain too, until he was caught up in Bereznay's incident.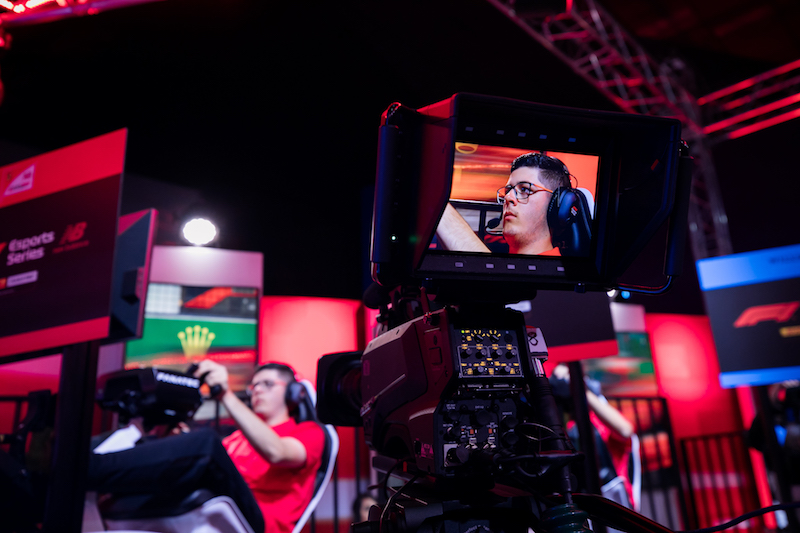 Marcel Kiefer had a strong but relatively quiet 2018 campaign, but thrust himself well and truly into the limelight in Event 1 with some impressive performances.
Reigning champion Brendon Leigh scored a fourth and fifth place in Bahrain and Azerbaijan respectively, although missed out on points for the first time in his career, with a penalty in China dropping him out of the top 10.
Tino Naukkarinen only took part in one race, but he managed to finish a fine second for Williams. His Baku podium hints that there's plenty more to come from the Finn.
Jarno Opmeer also exploded onto the scene, capitalising on a great strategy to snag second place in the first race – his F1 Esports debut.
SLOW START FOR THE CHAMPION
It's no secret that Brendon Leigh is the main target for many drivers in the Pro Series. So it was perhaps a surprise – or a relief – for them to see the Briton off the podium for the entire first event. He could only muster a best finish of P4 in Baku, after a non-score in China demoted him to eleventh.
"It didn't go 100% to plan for us," said the reigning champion. "I think we need to find a bit of performance in qualifying, But the race pace is there or thereabouts.
"I had a lot of fun sending it on some overtakes, and I went from around tenth in qualifying to the top five in the races, so I had a lot of fun in that sense."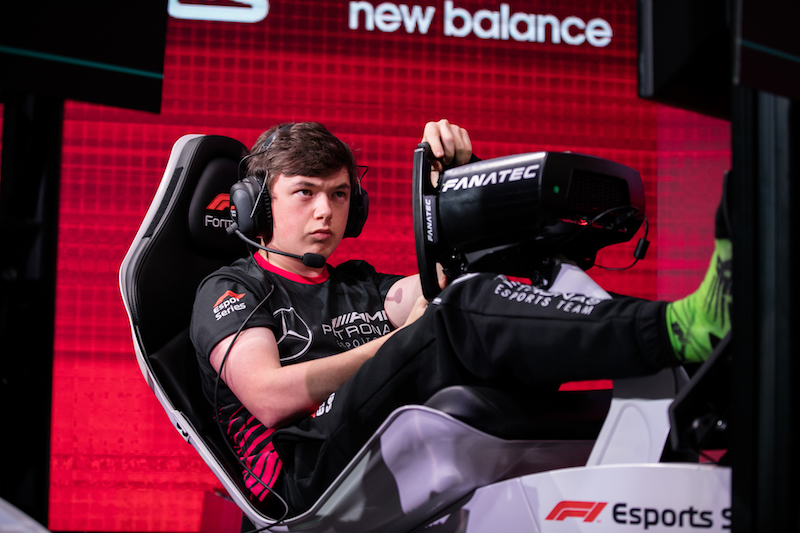 The point-less round in Shanghai means that Leigh finished outside the top five for the first time in his F1 Esports career. That said, he's still fifth in the standings, and will be looking to bounce back to his 2018 form in the second event…
"We'll go home and see what we can do better. There's an element of having to change my approach maybe a little bit, but I just don't think I drove 100% in Event 1. If we correct both those things, I think we'll be right back on the pace."
TITLE RACE TOO CLOSE TO CALL
Life imitates art, so they say. And that's certainly true when it comes to F1 Esports in 2019. With Ferrari pushing Mercedes hard on the real world racetracks, Ferrari's presence in Esports are doing exactly the same thing.
"Ferrari have done extremely well for themselves," continued Leigh. "They're definitely making up for lost time. It's early, but what we've seen from tonight is that it's very unpredictable.
"We've seen some top runners not have great results, we've had some new people score big too. I think the top picks for the championship at the moment are David Tonizza, Marcel Kiefer, Frederik Rasmussen… and hopefully myself!"
Tonizza was not the only man in red there to represent Ferrari Driver Academy. Formula 2 star Callum Ilott was in attendance at the event, and was pleasantly surprised.
"I've never been to one of these shows before, but I'm really impressed by the level of professionalism. David was our choice from the draft, so it's amazing to see that he turned out a great choice. The team has gone in and scored two wins straight away, and got a podium in every race. I hope they continue!"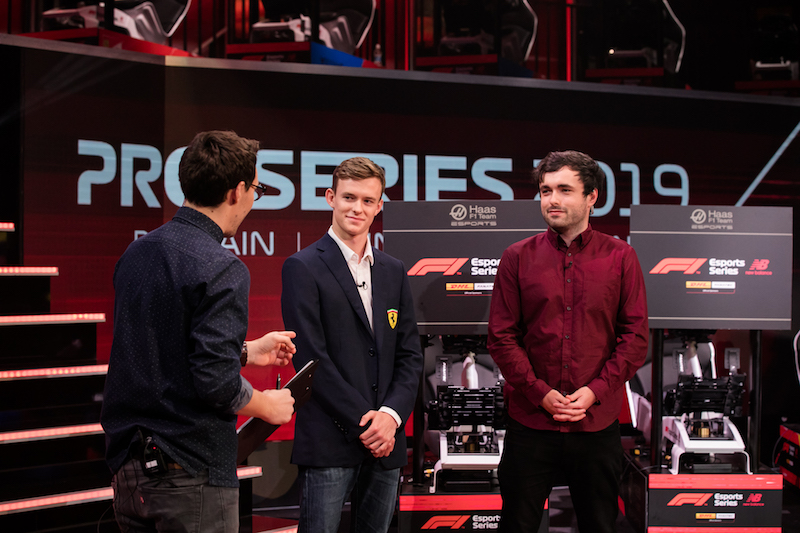 Despite the red cars leading the way, anything could yet happen, says pundit and F1 game expert Matt Gallagher.
"We've got nine races left, and it's incredibly close out there… so I don't think Tonizza is home and dry by any stretch of the imagination. There are so many drivers closely contesting those first five-or-six positions. I mean, after five laps in Bahrain, the field was spread by just eight seconds. That's 20 cars!"
"We've seen three very unlucky races for Bereznay and he's clearly got a huge amount of pace. He's only got about six points, so there's more to come from him. It's awesome to see Ferrari and Tonizza win the first two races straight away. But I think Brendon will definitely go away and analyse everything, and him and Mercedes will come back stronger."
So, you're now primed on everything from Event 1, and know who to look out for next time! We'll be broadcasting live from 1900 BST, and there are so many ways to enjoy the show. Whether it be on Facebook, YouTube, Twitch, F1 2019, or select TV channels, we hope to see you there!
---
Share this article