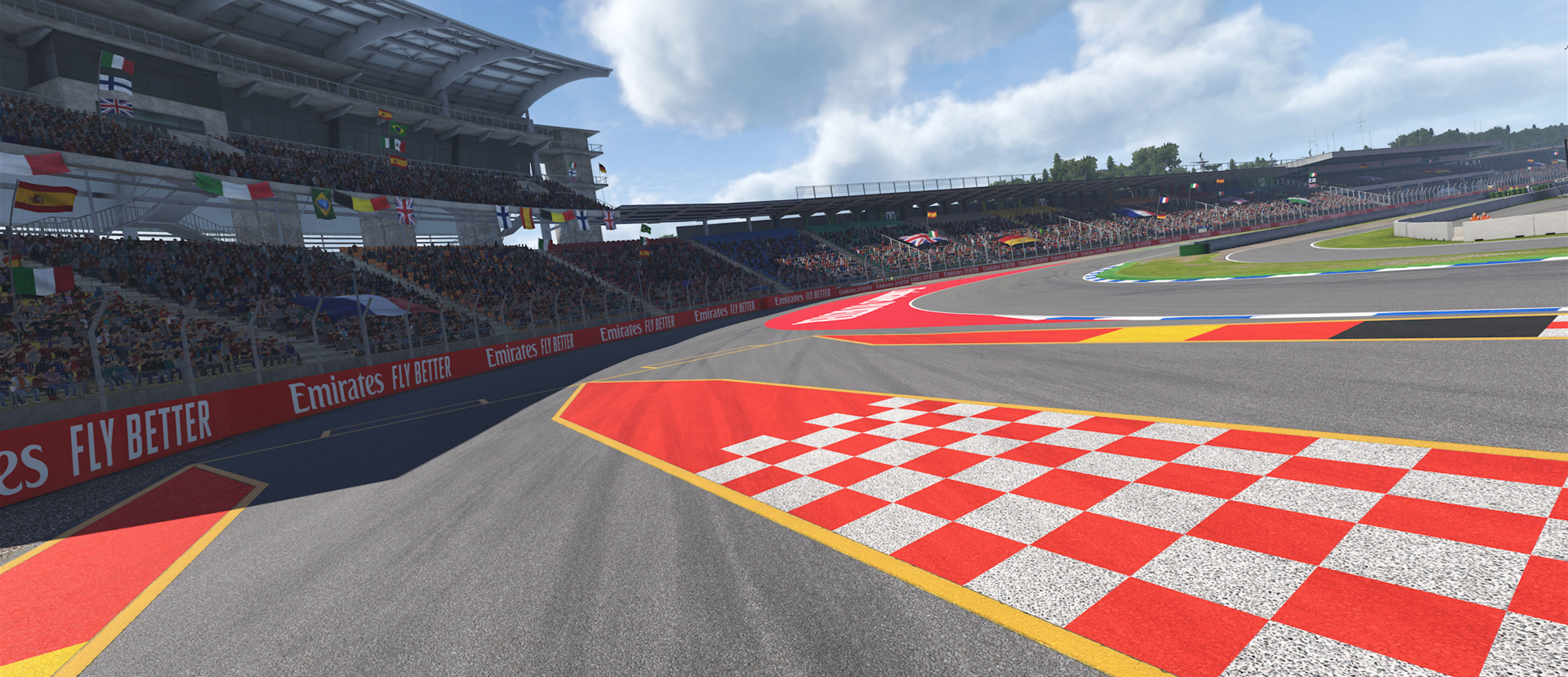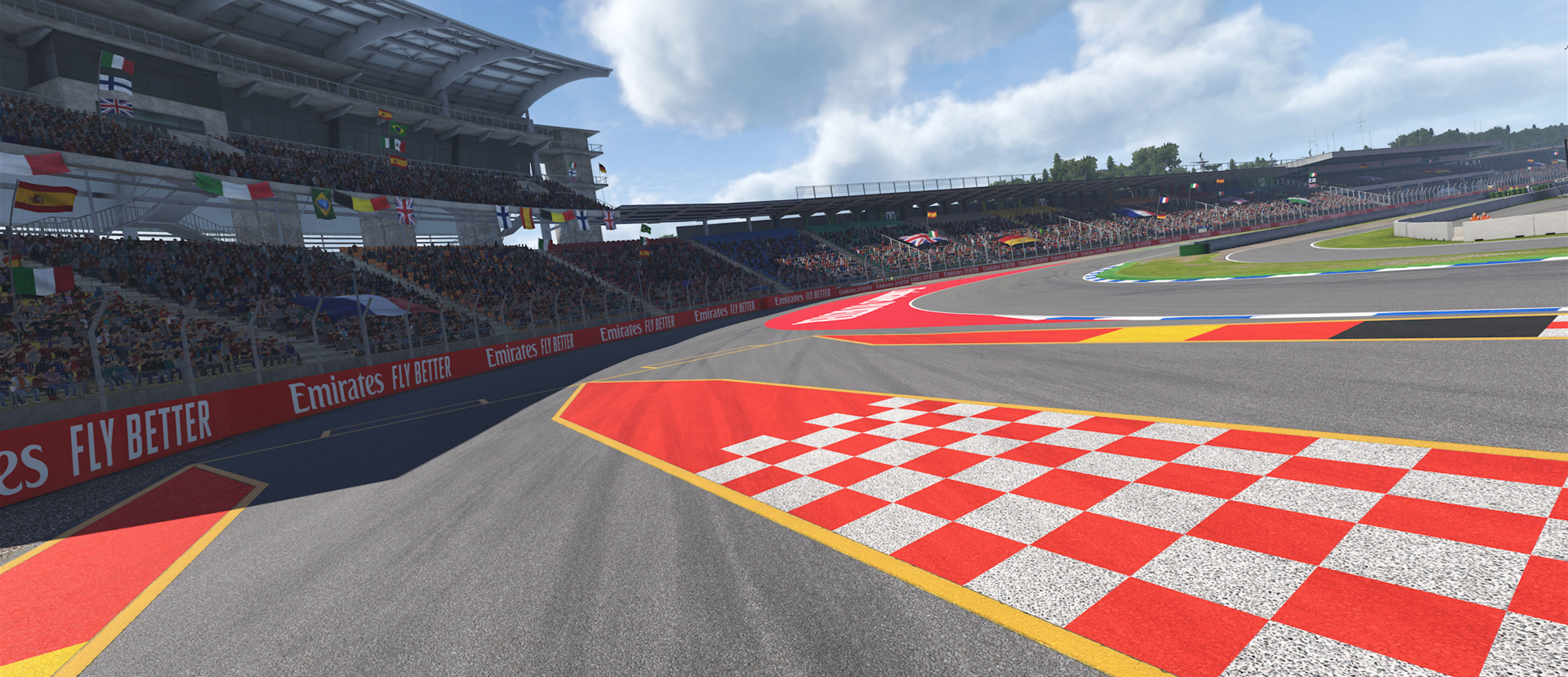 F1 Esports 2020 Qualifying Event 1 now LIVE!
July 22, 2019
Let's do this! The first online qualifying event for the 2020 F1 Esports Series is coming at you fast. Our first scenario is now available for you to tackle, and it takes place at the German Grand Prix…
Based on events that took place at the 2018 German Grand Prix, you take control of Romain Grosjean's Haas, with just a handful of laps to go. Starting on Lap 62 of 67, your job is to clinch sixth place in the race. It's a feat the Frenchman achieved himself in 2018 – watch here to see how he did it.
This is the first Esports event to take place on the brand new F1 2019 game, meaning that there's a bit of alternate history going on. Some of the teams and drivers will have switched around from last year, adding an air of 'what if' to this event.
Your target ahead is a distant Sergio Perez in his Racing Point. The track is damp, but since it's drying out, you're on dry tyres – although Checo ahead is on slightly fresher rubber. That means you've got the tricky task of keeping your rubber alive but also catching the Mexican. Can you do it?
Be sure to take part in as many events as you can! There will be a total of five qualifying events over the rest of 2019. The top qualifiers from the first two events will make it through to the Challenger Series, where they will have to prove their skill over a series of online league races, with the best drivers making it through to the 2020 Pro Draft.
It's not just a place in the Pro Draft up for grabs; enter all five qualifying events to earn some seriously cool in-game unlockables on F1 2019. There are cool items such as gloves, helmets and liveries, all available for use in multiplayer.
Make sure you're registered, which you can do here.
Get practicing, good luck, and we'll see you on the racetrack.
---
Share this article