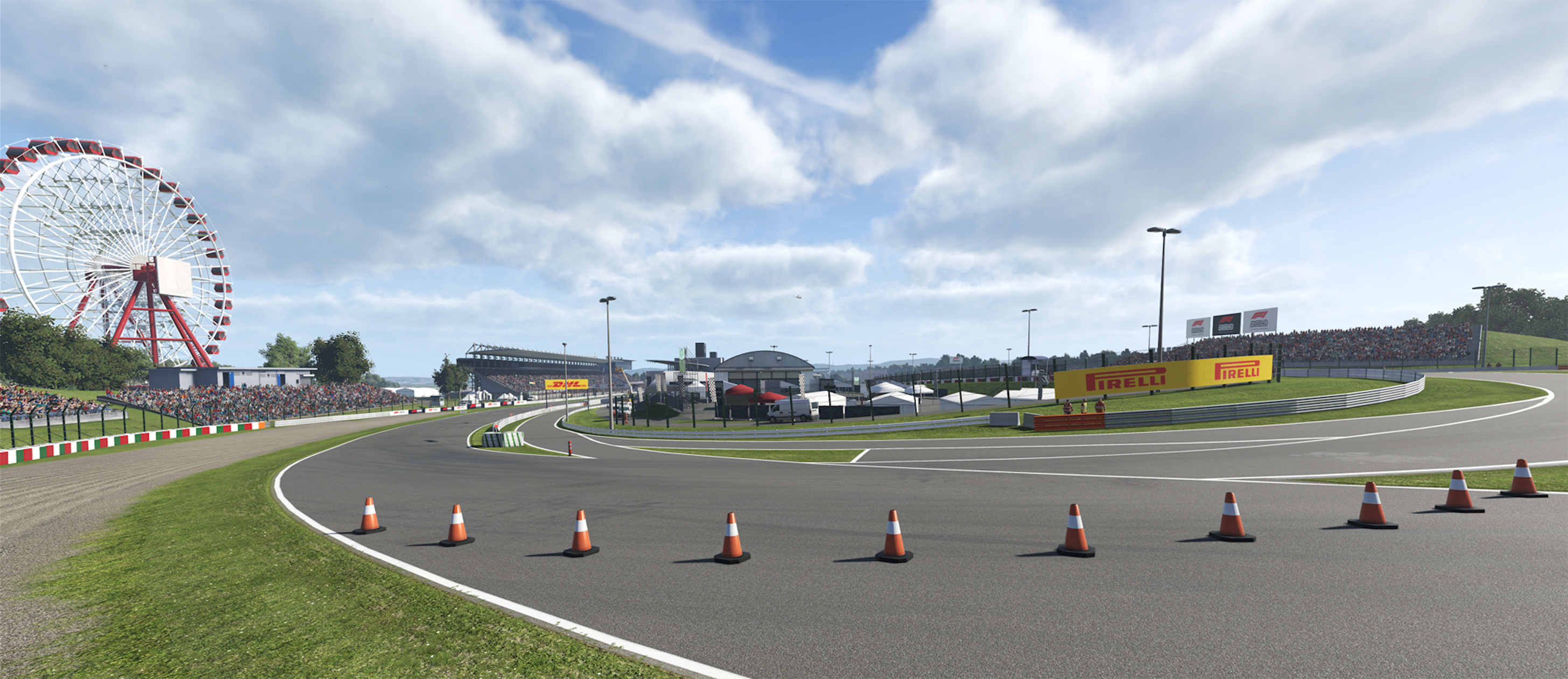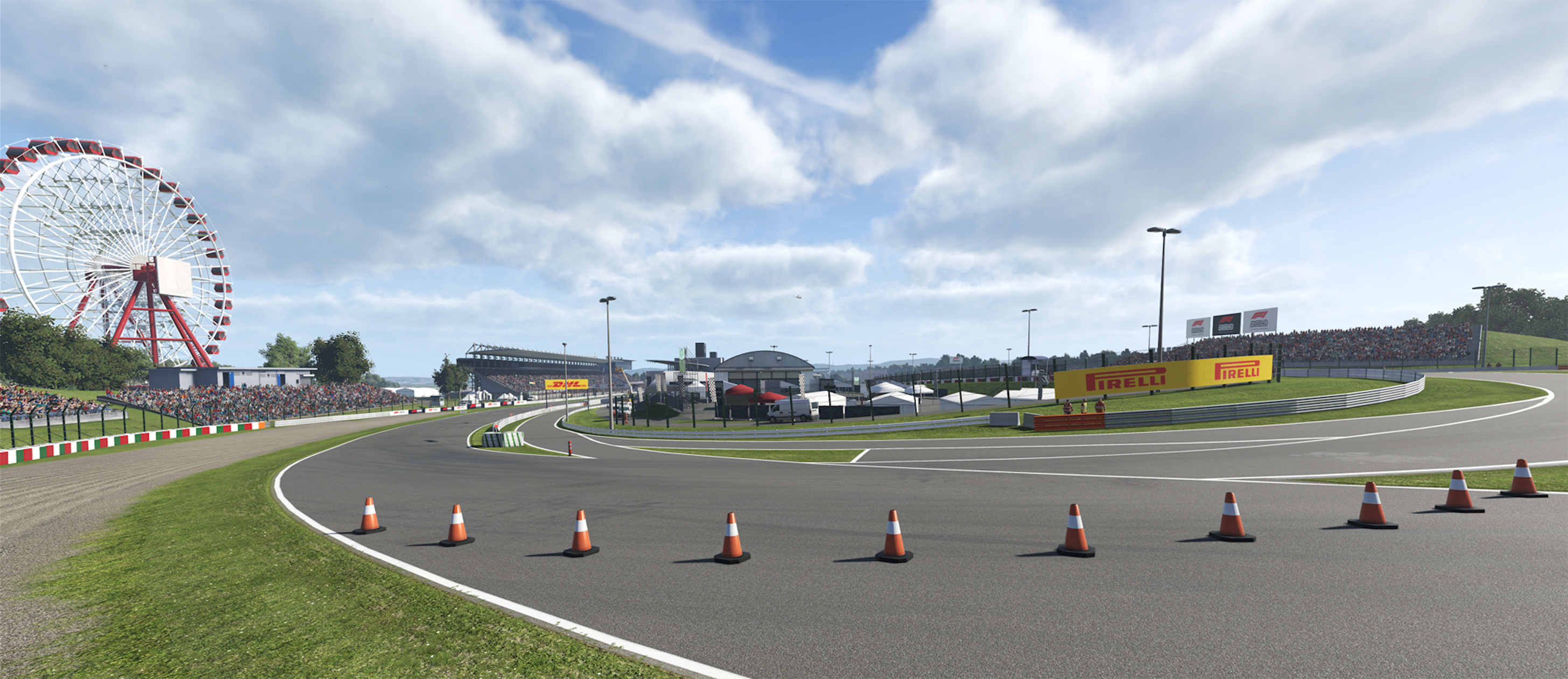 Can You Master Wet Suzuka? F1 New Balance Esports Series 2020 Q4 Is LIVE!
September 30, 2019
As we wind down from an enthralling Japanese Grand Prix in the real world, we're still very much in Suzuka mode in the virtual world. The fourth of our five Qualifying events for the F1 New Balance Esports Series 2020 is almost over! We hope you brought your umbrella for this newest challenge…
The Event
You're slipping and sliding through iconic Suzuka in P8 with only seven laps remaining, in Kimi Raikkonen's Alfa Romeo C38. On course to bag the team a healthy amount of points, there are more on offer. The chance of snatching P6 is tantalisingly close, as competitors begin to struggle.
But it's not just the conditions that will make life difficult for you. An intra-team battle with team mate Antonio Giovinazzi is just up the road, and your full wet tyres are also starting to degrade. Kimi's experience may tip the scales in the 2019 F1 standings, but here, it's all down to you.
Kimi is no stranger to fighting his way through the Suzuka crowds. Back in 2005, he stormed his McLaren to the top step of the podium, from way back in P17. We're not asking for heroics of that level, but it's all down to you to secure the Iceman another solid result in Japan.
While he was unable to reach those dizzying heights in the 2019 race, you're sure to put on more of a show.
The Playoff
Q4 is your second chance to secure a spot in the F1 Esports Playoff Series! A unique competition where the best drivers rise to the top as the rest are dwindled down in the winner-stays-on format.
Oh, and did we mention there are nine 2020 Pro Draft spots (three for each platform) up for grabs? So, while now you're racing as Kimi Raikkonen for Alfa Romeo, next year it could be you in the driving seat for Alfa Romeo F1 Esports or any other F1 team as a fully-fledged member.
Bonus Incentives
If the chance of competing for a Formula 1 team still isn't enough for you – hopefully a trip to the 2020 Australian Grand Prix is! Two tickets, paddocks access, accommodation and flights are all on offer – and the best part is it's a random prize draw so it doesn't matter how highly you score in the qualifying event!
You can also earn yourself in-game prizes including items for multiplayer like a helmet, gloves, race suit and even a snazzy custom livery.
Fire up F1 2019 and head to the F1 Esports hub to get started. Make sure you're signed up and opted in to see where you finish on our leaderboards.
Good luck out there and try not to get too wet!
---
Share this article