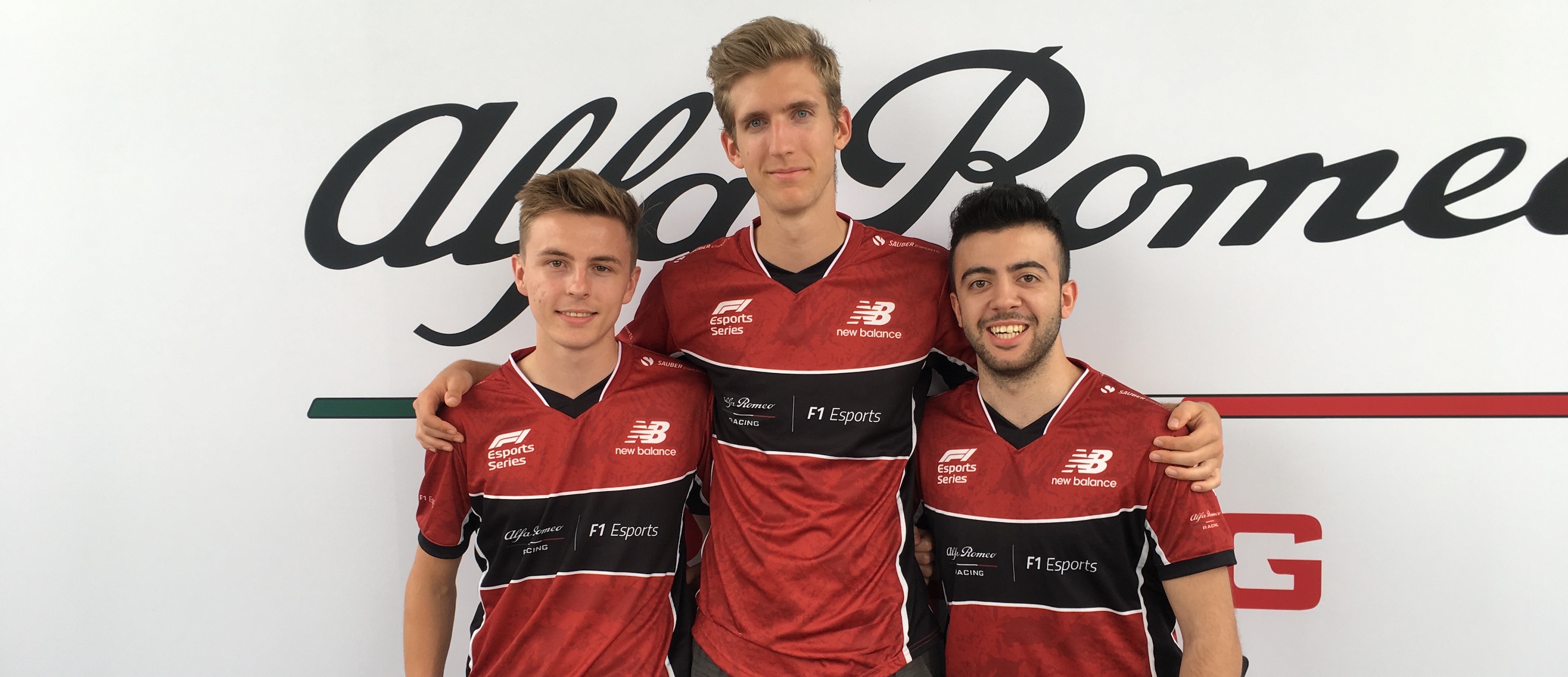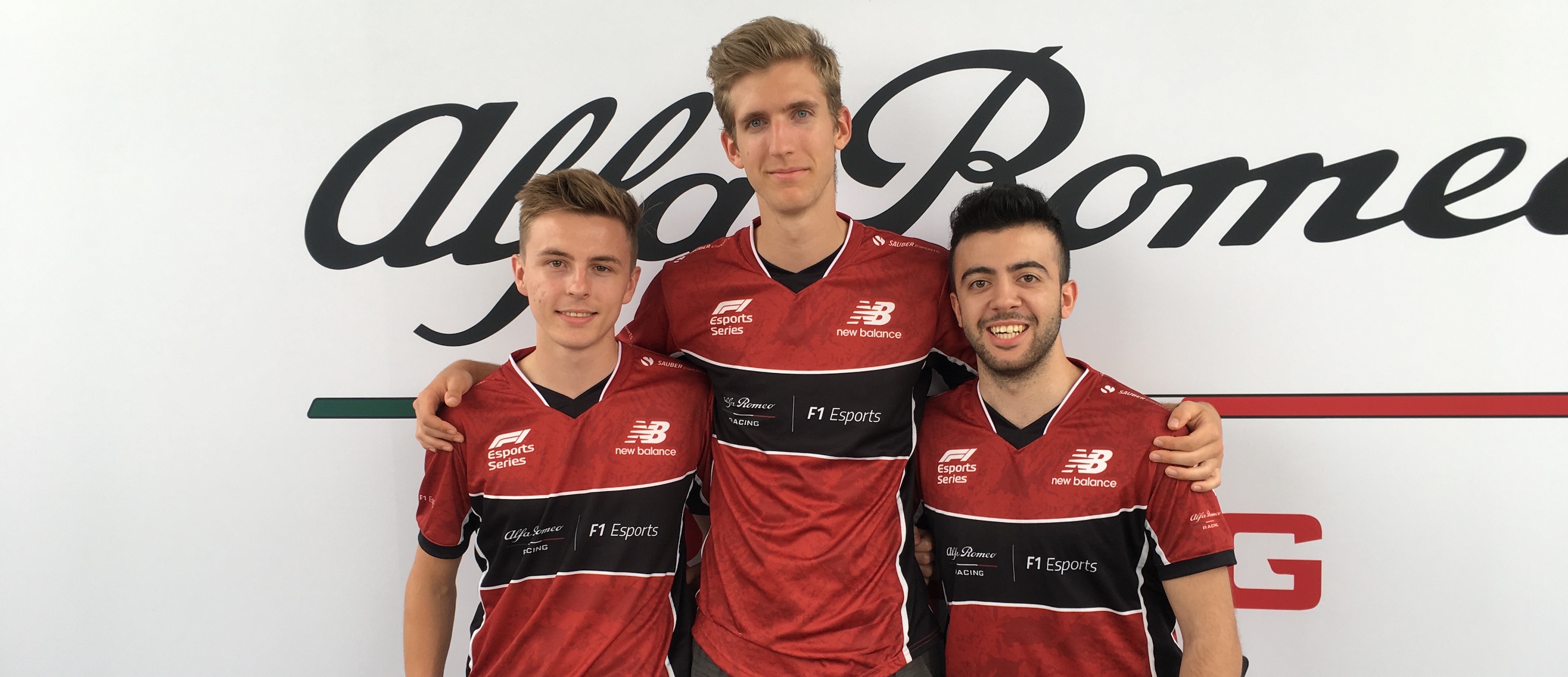 Alfa Romeo Racing F1 Esports Team Launch New-Look Team in Silverstone
July 11, 2019
Best of the rest. That's probably the most accurate way to describe Alfa Romeo (in their previous guise as Sauber Esports) back in 2018. The team finished third in the standings, but still a way off Mercedes and Toro Rosso in the top two.
But. They're really not messing around in 2019, with a star-studded roster of talent ready to take on the establishment.
Alfa have announced that three drivers will be joining their ranks for 2019. However, only two of them will be available for selection as part of their official F1 Esports team. The third and final slot will be filled at the F1 Esports Pro Draft, which takes place on Wednesday July 17.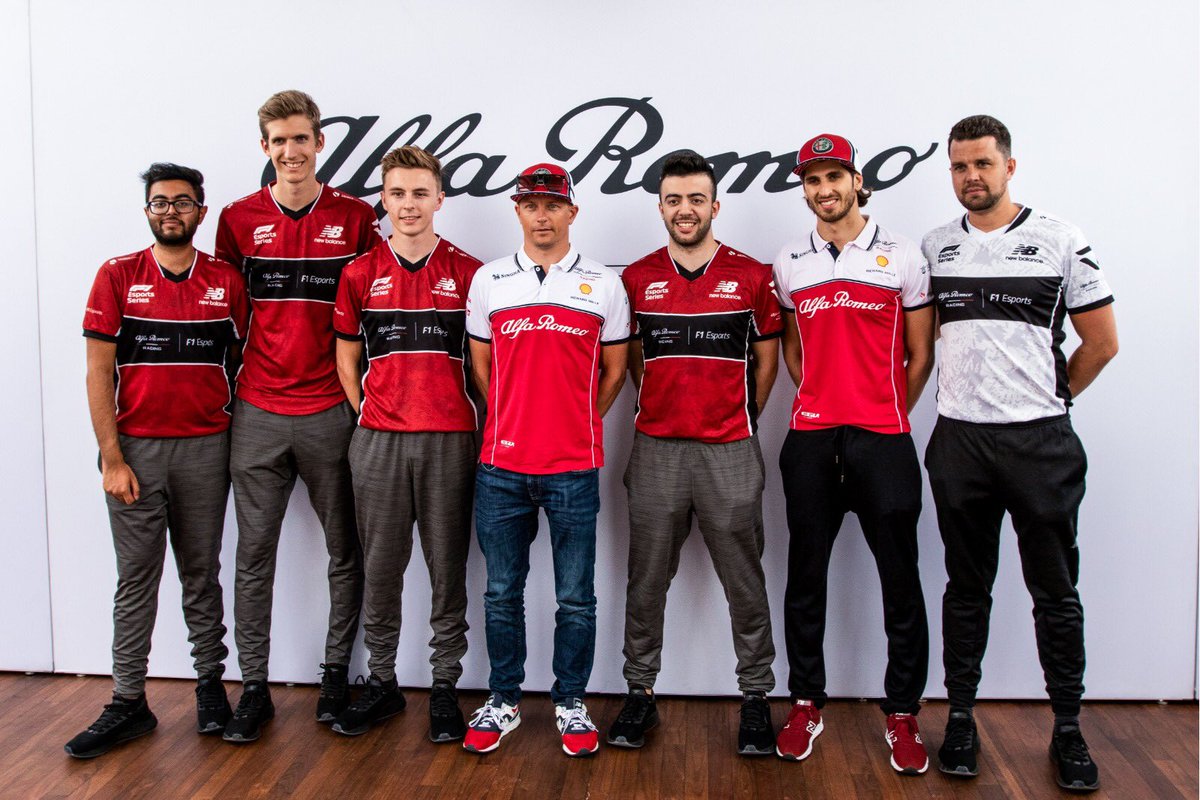 2018 F1 Esports Pro Series vice-champion Daniel Bereznay is up first. Dani makes the switch to Alfa after leaving his role at Mercedes, the team with whom he won the Belgian and Abu Dhabi rounds of the 2018 championship. He finished second on the leaderboard come season's end, beaten only by reigning champion and team mate Brendon Leigh.
Salih Saltunc retains his position at the team, and stays part of the Alfa Romeo F1 Esports Team once more. Under its previous name of Alfa Romeo Sauber Esports, the older Saltunc brother tasted victory in 2018, triumphing at Hockenheim.
Joining the pair at the squad is James Baldwin, winner of the 2019 eRace of Champions in Mexico City. Additionally, YouTube star and prominent sim racing influencer Aarav Amin joins as Team Principal. giving this already-impressive line-up an expert coach to help them attack the top of the leaderboards.
The team will select the third member of its team at the Pro Draft, on Wednesday 17 July.
---
Share this article