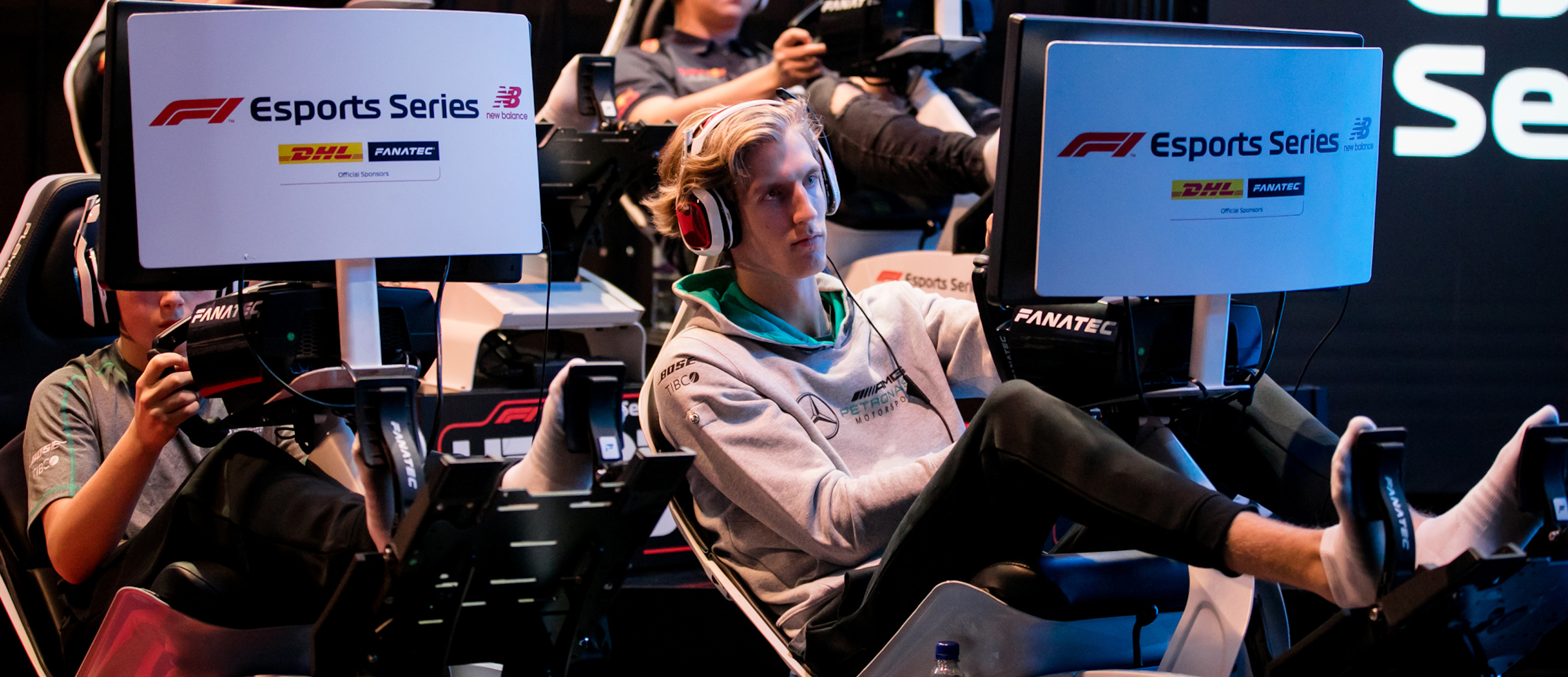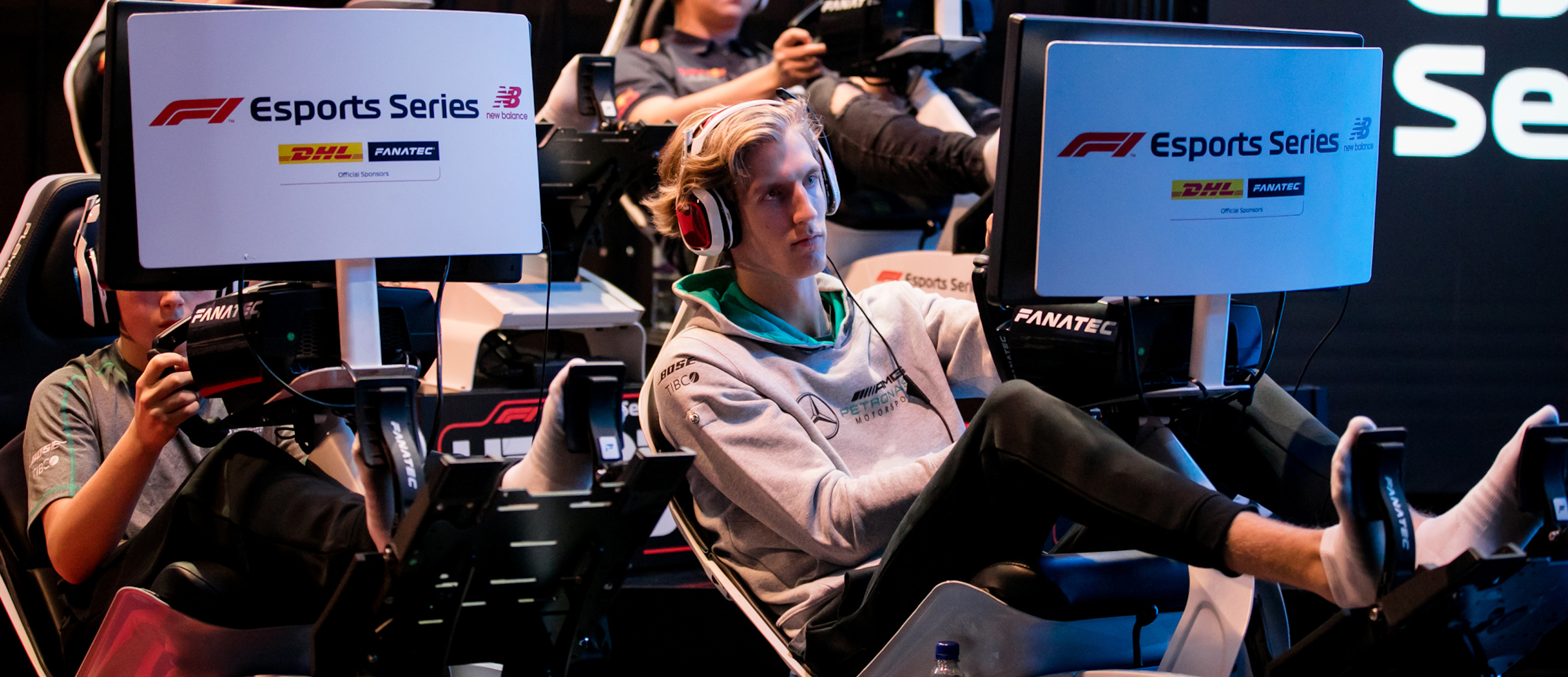 Hungary For More! Dani Bereznay Prepared For Pro Series 2019
August 19, 2019
"I have many positions to lose… but just one to gain!"
When there's a championship at stake, nobody wants to finish second. But a silver medal with the Silver Arrows has not dented Daniel Bereznay's spirit. Far from it; instead, the Hungary-born sim racer is fired up, and ready for a new challenge after his move to Alfa Romeo.
"Last year I came second, so there is not much to complain about. Obviously we all thrive for the highest, for the win – however for me, at that time esports was not a full-time job.
"I needed to do it on the side with school, so considering this, I think my consistency and qualifying results were outstanding for me. With just a bit more race pace, I can say with confidence that I think I will be a title contender again this year."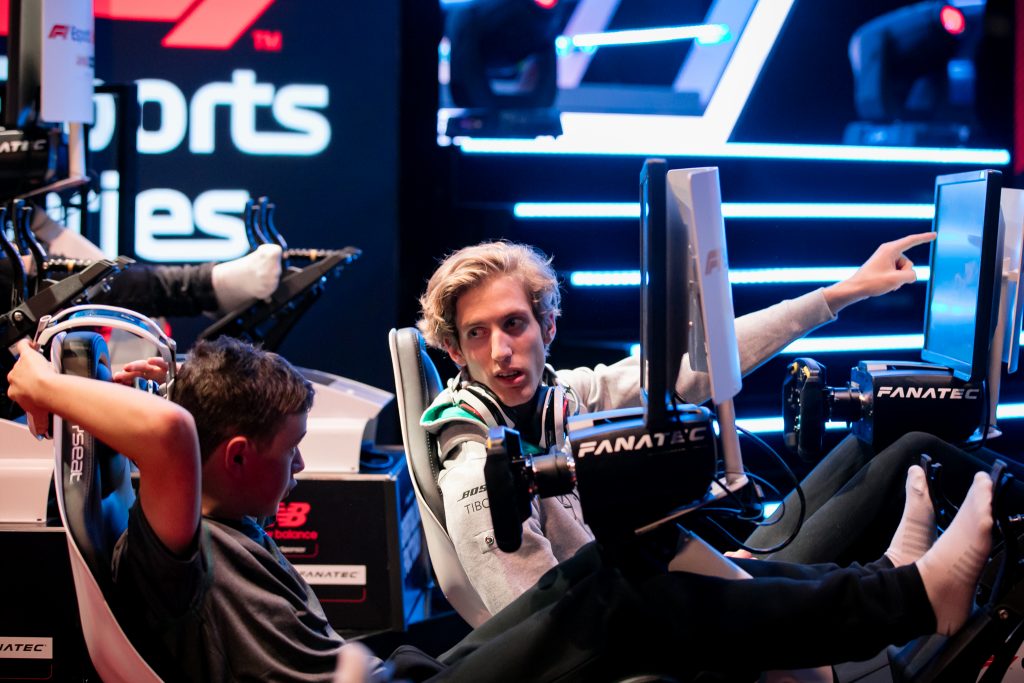 Confidence is clearly not lacking for the 20-year-old. But the man whom he will have to challenge for that title is reigning champion Brendon Leigh. The two formed a mighty partnership at Mercedes in 2018, notching eight wins out of the ten races. That was more than enough to secure the teams' title – but with the wins shared 6-2 in Leigh's favour, the team swap presents a fresh opportunity to be more than just 'The Champion's team mate'.
Pastures New
Moving from the reigning teams' champion is a gamble for anyone. However, Dani's not heading to any old team just there to make up the numbers. Alfa Romeo have committed to the long-term with F1 Esports, with a fresh driver line-up for 2019 packing some serious firepower.
"My team mates are different now, I don't have Brendon on my side anymore who is a two-time world champion. He's probably the best player on F1 currently, but we hope to change that!"
Being over two metres tall, Dani's used to standing out from the crowd and having a different perspective. And, as the highest-ranked driver on their roster, he'll be looking to play the role of pathfinder for Alfa, making sure they're head-and-shoulders ahead of the competition too!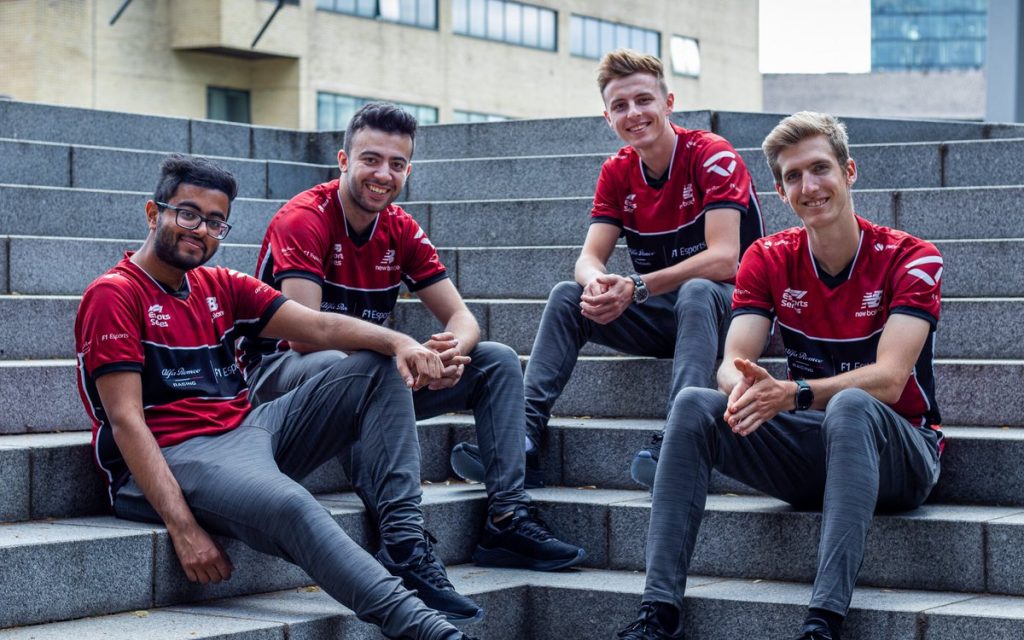 "Moving teams also means I don't have Brendon there to pull me forward now. It's time for me to stand up and pull my team along, and help them the same way Brendon used to help me. James and Salih and Kimmy are extremely talented people, so I am ready to tackle that challenge."
And that's not to mention YouTube star Aarav Amin, who was appointed team principal of the squad back in July.
With four drivers on the roster currently, only three will be able to represent Alfa in the Pro Series. Kimmy Larson is guaranteed after the 'SuperSwede' was selected at the Pro Draft. That means a three-way shootout for two seats between race-winner Salih Saltunc, eROC Champion James Baldwin, and runner-up Bereznay. No pressure, Aarav…
X Faktor
Anyone competing at a high level needs that killer X-Factor – that detail that sets them apart. Nobody embodies that more than Dani, who took part in Hungary's leading talent competition back in 2017. Armed with his voice, he excelled as an acoustic performer and made it all the way to the finals, finishing eighth overall in the contest.
"I have always loved playing on my guitar and I have always loved singing as well. In 2017, the opportunity presented itself and I signed to the show. It seems that I was pretty good – from over 9000 entries, I finished in the top eight overall!"
While racing drivers aren't traditionally known for their singing (we're looking at you, Carlos Sainz), Dani reckons there are some good parallels between being a virtuoso and being a virtual racer.
"I love the media and technology behind music. Being on the show was an awesome learning opportunity for me, not only in the music industry but in content creation in general."
Dani has been a core part of the F1 Esports series since it began in 2017. However, he wasn't at the forefront that year, dovetailing his driving with his blossoming singing career.
"I qualified but in the first year of F1 Esports, but I only made it to the semi-finals as I had to focus on X-Faktor… so while I was a finalist in that, in the racing I wasn't. However, back then I didn't have the luck or the pace to make it to the finals yet."
Wheels of Fortune
He might not have taken the ultimate prize in 2018, but the upward trend is clear to see. After missing the Grand Finale in 2017, he made it straight through to the Pro Draft and then the Pro Series the following year. From not making the cut at all, to the second-best in the field.
That's pretty good going, for someone who qualified on equipment almost as old as he is…
"2017 was actually the first ever international season I entered – Apex Online Racing. AOR has thousands of members, like Sven [Zuerner], Fabrizio [Donoso Delgado], Brendon Leigh – they were all racing there. And I won it!
"By the time F1 Esports was announced, I was still racing with a wheel my father and I bought ten years earlier. It only turns 180 degrees, has no force feedback, and a huge 10-15% deadzone. Nobody believed I was winning races with this old wheel – but I guess ten years is a long time to get used to it!"
Wheel or no wheel, the pace was there to see, and soon, the Hungarian began attracting attention from Esports teams around the globe.
"Veloce Esports recognised me after a while, and I finally got supplied with some better products. My performance jumped massively, and I think this is partly why Mercedes chose me in the Pro Draft. Now, I can say that I'm the second-fastest virtual driver in the world."
Quickfire Q&A
Do you do any real-life racing?
I do a bit of karting! It would be a dream for me to get into some lower category real life racing. I think I am talented, and could be faster than many out there. Unfortunately though, in Hungary my resources and opportunities are very limited…
Who's your favourite F1 Driver?
It's Sebastian Vettel. I started watching F1 when he debuted back in 2007, he was the youngest and the most similar to me, so I favoured him from the first day. We win and we lose together, and no matter what he does I'll always remain loyal.
One book, one film, one album. Go!
Book: The Unknown Kimi Raikonnen
Film: Inception
Album: Ed Sheeran – Divide
Favourite drink?
Smoothies
Finally, describe yourself in three words!
"longtermy", consistent, and curious.
You can catch Dani, along with his Alfa Romeo team mates, and the rest of the grid as the Pro Series comes around! The first live show of the 2019 series gets going on September 11, so don't miss out. And remember, qualifying for F1 Esports 2020 is well under way too. Find out how it works here, and fire up F1 2019 to take part! You could be joining Dani on the virtual grid in 2020…
---
Share this article