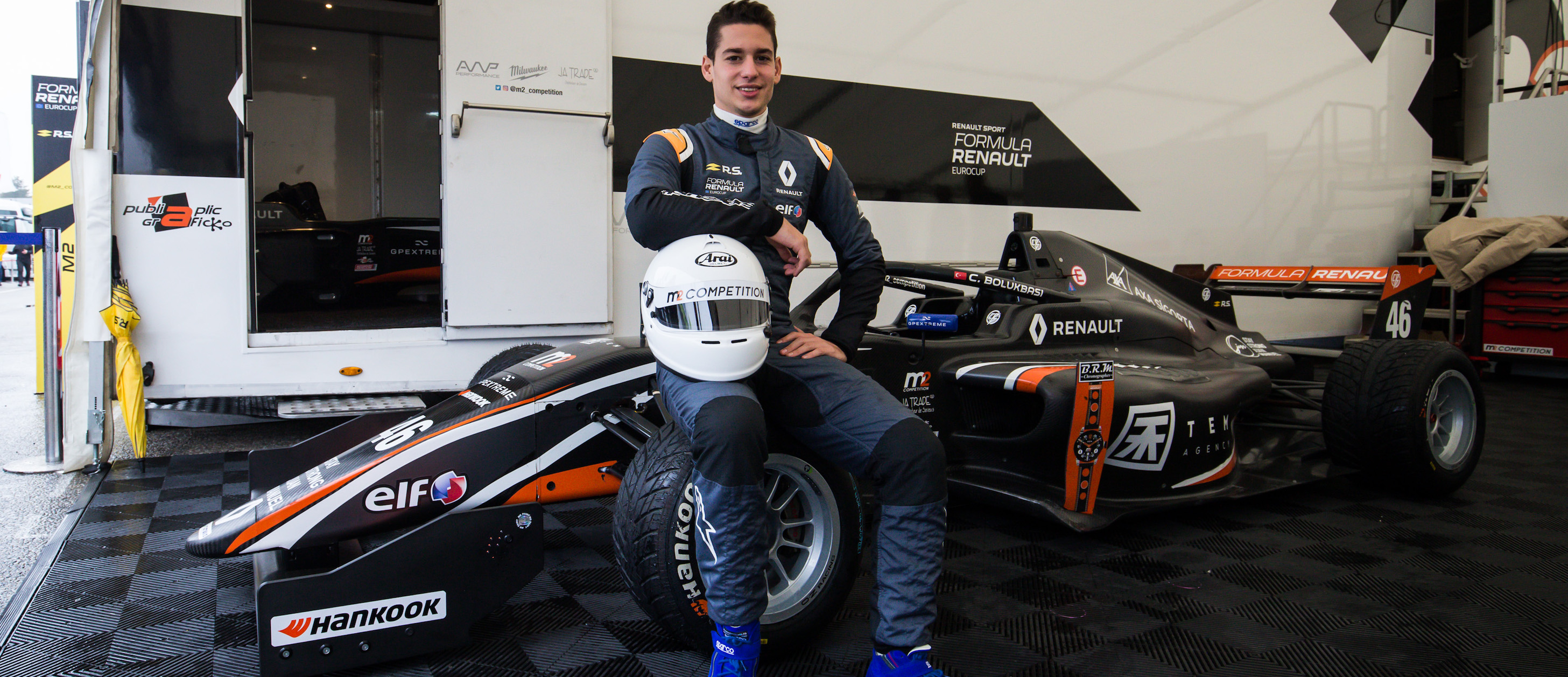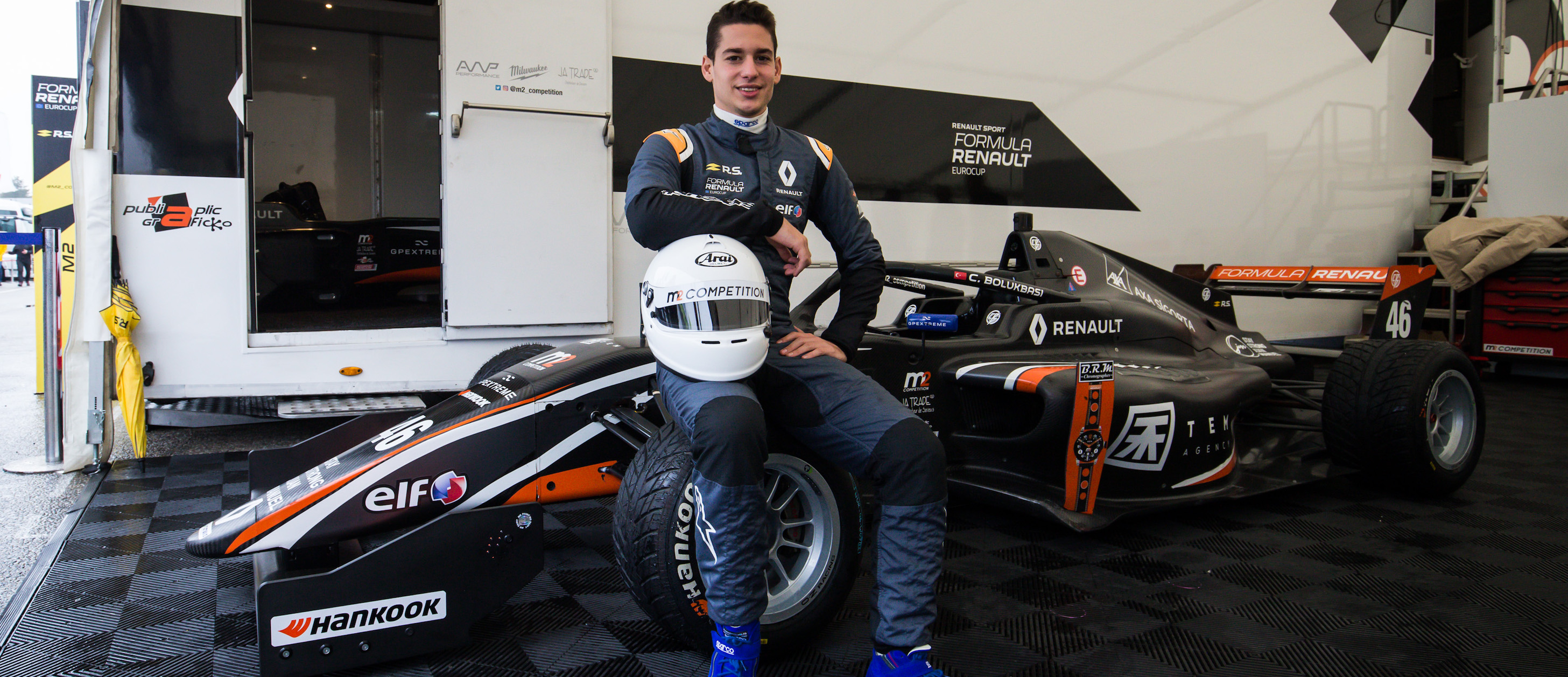 Toro Rosso Esports' Cem Bolukbasi Impresses in Debut Formula Renault Weekend
October 9, 2019
The weather conditions were adverse. The pressure; never higher. And despite never setting a lap in a Formula Renault car, Cem Bolukbasi was right at home in Hockenheim.
Over the weekend of October 4-6, the F1 Esports star-turned pro racer took to the track, and turned heads with his quick adaptation to Formula Renault Eurocup.
Racing with M2 Competition, Bolukbasi exceeded expectations in his first open-wheel race weekend. In Formula Renault Europcup, a weekend consists of six sessions: Two practice sessions, two qualifying sessions, and two races. And in Hockenhiem, virtually every session took place during different weather conditions. At some points, the track surface even resembled those seen at the 2019 Mercedes-Benz German Grand Prix. But though treacherous and slippery, each corner was a valuable lesson learned.
"I had the experience of a lifetime this weekend!" said the exuberant 21-year-old.
"I see it as a very big future investment. I had sessions in almost every different condition with the car, and I'm familiar with them all now, so in the future if I do more races, this is going to be very helpful for me. The only downside to that was that I had done only wet sessions, so the first proper dry lap I did in the car was the first lap of Race 1!"
Indeed, the first race was a step into the unknown for the Turkish driver. However, knowledge from the F1 game by Codemasters, and F1 Esports, helped carry him through.
"Because of the different conditions, in the first race I didn't know exactly where to brake into the corners… but since Hockenheim is already in F1 Esports, and I've done so many laps there, I can almost drive the track with my eyes closed!
"Rather than learning the track and the car, I could just focus on learning the car, because I knew the circuit well due to the game and Esports. It's very similar to how it is in person."
And while the weather conditions presented something of a challenge, the car didn't feel too alien to the Toro Rosso man.
"It's crazy how close the simulator games are to real life in 2019. The first time I saw the car was on Friday morning when I did the practice sessions. I had to qualify and race less than 24 hours later –  so my adjustment speed needed to be fast.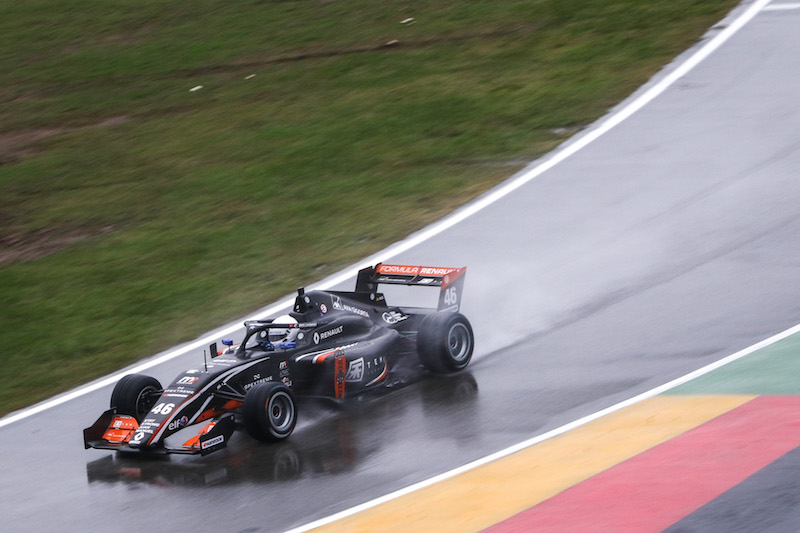 "Luckily the experience I have in simulators, F1 games and F1 Esports enabled me to get familiar with the car quicker than I imagined. It didn't feel like I was driving it for the first time, even though I was. Every lap I did was quicker than the last, so I just had to adjust to the cornering speeds."
Knowing a circuit like the back of your hand is one thing. But getting prepared for the brutality of modern racing car is quite another story.
"The biggest difference is physical – the speed you carry through the corners is crazy, so you need to adapt to that.
"The downforce you have is insane compared to the GT cars I've driven and the driving style is a bit different. When braking, you need to apply about 100kg of pressure in the GT cars. In formula cars it's less than half of that, so it's a big adjustment."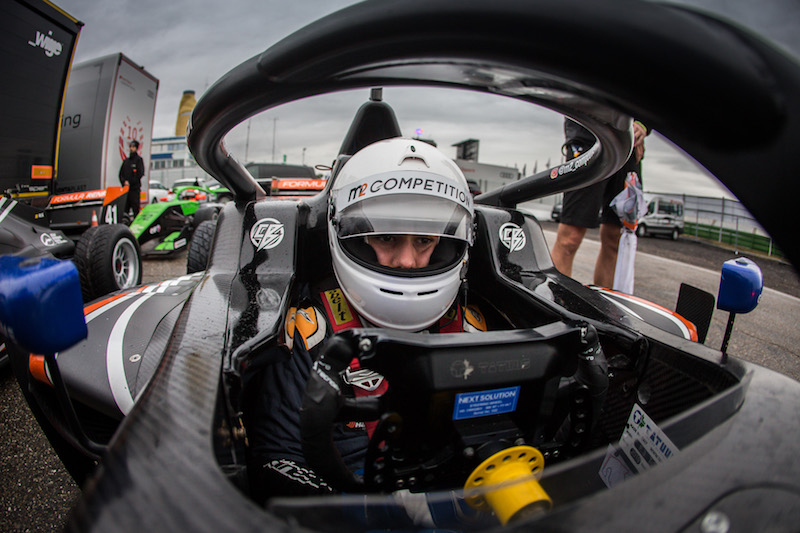 No goals, no expetactions, just bring the car home. "The job was to finish the race," he said.
And if just turning up was Bolukbasi's aim, he more than did his job.
"Seeing how good the pace was during the race was a big motivation for me going forward. I think we proved that it's definitely possible to come from sim racing to being successful in on-track racing."
In tough conditions, he qualified P14 in first qualifying, and P15 in second qualifying – beating drivers who have raced in the series all season long in the process.
Racing wheel-to-wheel presented even tougher challenges, and so crossing the line in P17 was a fantastic achievement in race 1. Unfortunately, a mechanical issue forced him to pull over in the second race from a promising position. However, with a first weekend of racing under his belt, don't be surprised if Cem Bolukbasi becomes a household name in the near future.
ON TO ESPORTS EVENT 3
The third of four F1 New Balance Esports Pro Series events is already on the horizon. November 6 is the date to save, and Bolukbasi – along with the rest of the grid – will return to Hockenhiem. Additionally, rounds in Belgium and Italy will also be on the agenda.
"They're definitely technical tracks, and they're all draft-reliant," he said, at the second F1 Esports live event.
"Spa is one of my good tracks – my only F1 Esports win so far was there in 2017 so I think I have a good chance there."
After the Qualifying debacle in F1's visit to Monza back in September, slip-streaming could feature in the virtual world too. And with 20 cars and no broken-up sessions during F1 Esports Qualifying, things could get interesting.
"It's going to be tricky with tactics in Qualifying and important to get a good position. Monza Qualifying will definitely be one to remember!"
Being one of the few who has raced virtual and physical formula cars to a high level puts Bolukbasi in a unique position. And he feels there are even skills that can be brought to the F1 Esports Series next month.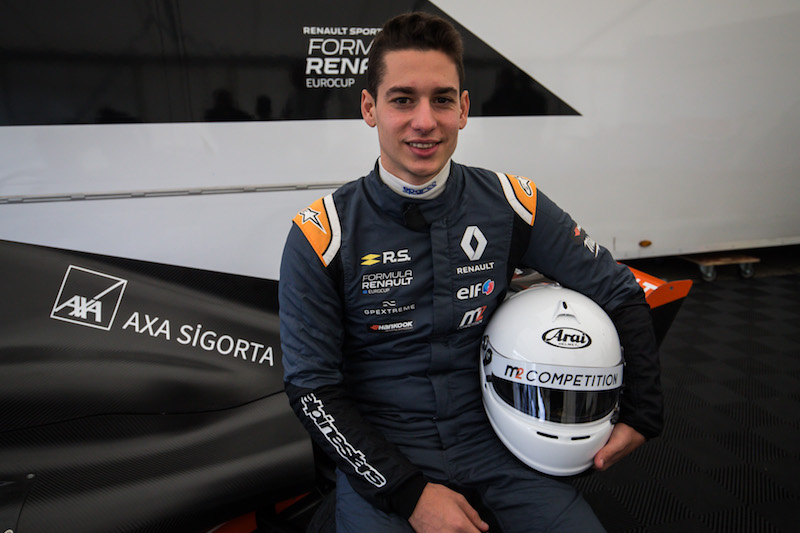 "The way you set up the cars is very important in real life. If I can have that approach in Esports, it will help me get faster there too. Understanding the car and knowing where the car has the capability to improve was important for me in Germany, so I think this will help me a lot in F1 Esports."
MAKE THE GRADE
Want to join Cem Bolukbasi on the grid for F1 Esports in 2020? Our latest Qualifying Event is still live, and it's FREE to enter! Make sure you're registered and opted-in, then simply load up F1 2019 to get your career started.
As if that's not enough, there's the chance to win our random prize draw. The prize? A trip to the 2020 Australian Grand Prix! Completing any F1 Esports scenario ensures your entry, and you've got as much chance as anyone else to win. Good luck!
With thanks to Dutch Photo Agency and Renault Sport Series for use of images.
---
Share this article