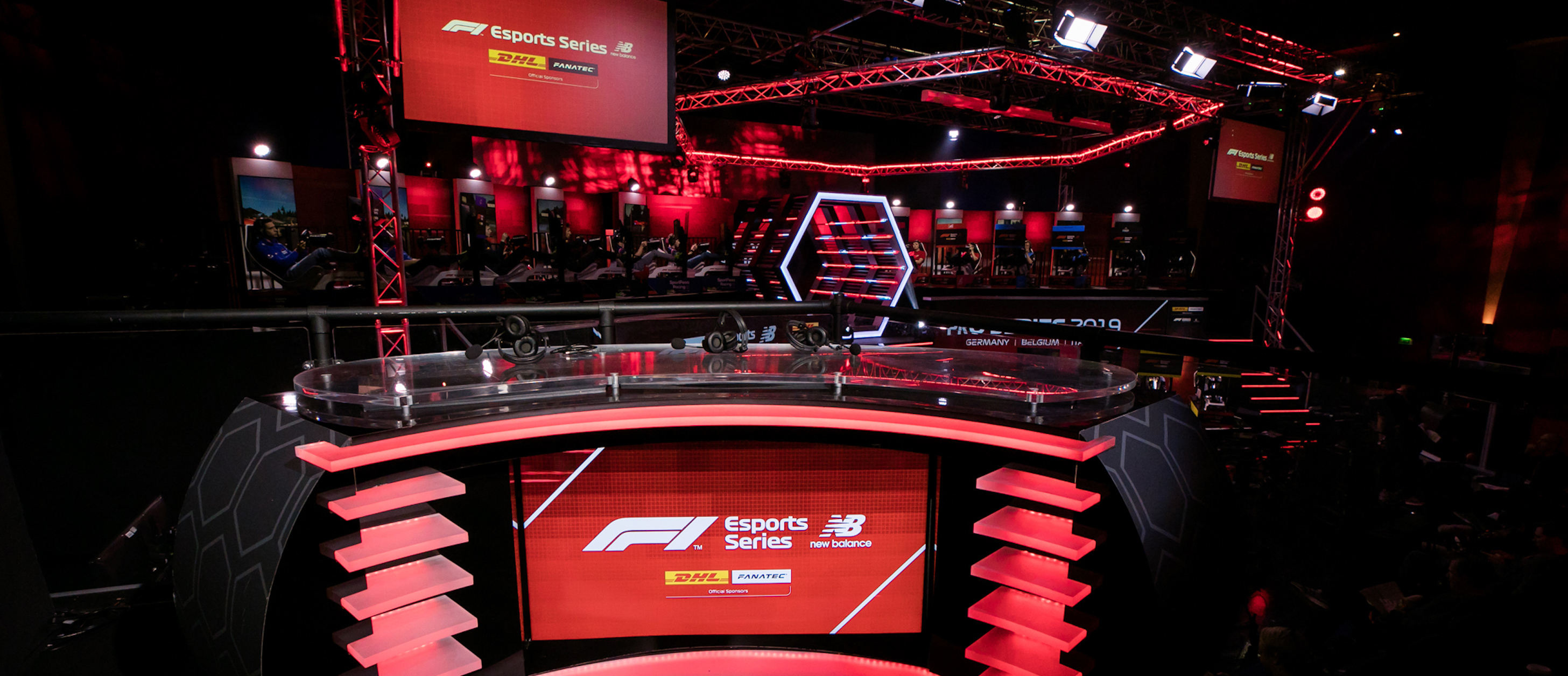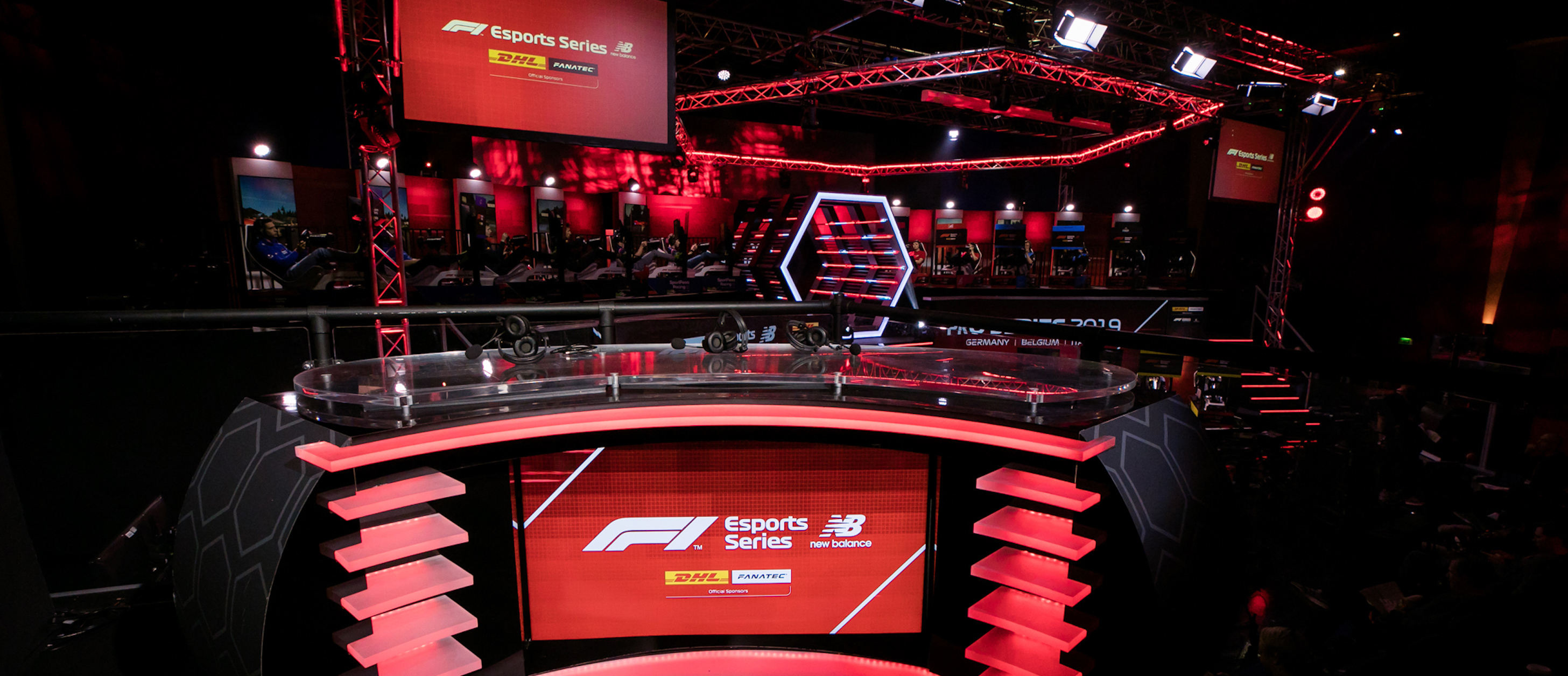 F1 Esports Challenger Series: The Story So Far!
November 22, 2019
Evolution. It's inevitable, and in the case of F1 Esports, it's darn exciting!
From humble beginnings in 2017, the series has expanded exponentially in terms of size, and competition calibre. In its current state, both the 2019 Pro Series and 2020 qualifying are running side-by-side. The 2019 F1 New Balance Esports Pro Series has turned the form book on its head, with new stars taking the top spot for the first time. But what about qualifying for 2020?
The newly-minted Challenger Series – a six-race series – aims to find the stars for the 2020 Pro Draft through means of ferocious competition. There's just ONE round remaining… so what better time to check in? Let's take a look at how things stand…
As ever, it's a triple-threat of Xbox One, PlayStation 4 and PC making up the talent pools. Each platform consists of a talent pool of 16 drivers, with the top seven bagging a place in the Pro Draft.
CHALLENGER SERIES: PC
With five rounds completed, Slovenia's Filip Presnajder is on the cusp of sealing the championship. His remarkable consistency has seen him finish on the podium four times in five races, with his only non-rostrum coming at the very first race, where he still finished a fine fourth.
At just 16 years old Presnajder is one of the youngest drivers we've ever had in F1 Esports, and he was one of the unlucky drivers not to get picked at this year's Pro Draft. With his ascent almost guaranteed now, he is sure to be a top pick for 2020.
His closest challenger is Pietari Pokiela, who actually started the series in the best form/ The Finn took two wins in the opening duo of Belgium and Italy, nabbing the fastest lap in both as well. However, missing the race in Russia dented his form, and despite two more podiums, he looks set to settle for second overall.
Behind the leading pair, the fight for third is between Poland's Mateusz Wypych, and Hungarian challenger Bence Szabo-Konyi, who was also part of the 2019 Pro Draft.
P5 is currently occupied by Istvan Puki, with Finnish pair Ville Haatainen and Otto Hyttinen the final two qualifiers, but that could all change. With seven drivers set to make the cut, Hyttinen's tally of 29 points do not guarantee him a space in the Pro Draft, with plenty of suitors close behind on points. Marc Schluter (25) and Lassi Juurinen (23) are the closest, so expect them to be a factor in our final race.
Familiar names Patrick Hadler (2019 Pro Draft) and Sonuc Saltunc (2018 Pro Series) are still mathematically capable of making the grade, but their points tallies of 10 and 7 respectively mean they would need to finish on the podium to have any chance at all of making it.
CHALLENGER SERIES: PS4
Bardia Broumand is the one to beat in our PS4 championship, having produced a dominant first pair of races. Much like Pokiela in the PC side of things, Broumand won the opening two races in Belgium and Italy. Two more podiums in Russia and USA mean he's going to be very difficult to beat.
Tim Palm has been the real turnaround of the series. After a disappointing Belgium round in which he finished stone-dead last, the Germany has been on a podium spree, chaining a third-first-second-first combo to put himself right in contention.
There's a bit of a gap to Sven Knoller in third, who also has three podiums. Bernardo Perez Perez is 16 points behind him, and Alvaro Aznar Sevilla a further 18 points back.
While the top four are pretty spread out, it really is anyone's game from fifth down. Sevilla (37), Christian Haussman (32), Kevin Purkart (30), Teemu Rantanen (24) and Fabian Fieber (22) are all still well in the hunt, as we enter the final round of the competition.
CHALLENGER SERIES: XBOX ONE
Unlike the other two championships, we already have our champion on Xbox; Josh Idowu. On an unassailable tally of 105 points, he's been near-unbeatable taking a fifth place in Belgium, followed by three wins in a row, and a second place in the USA race.
With just one race remaining, Nathan Moore looks set to finish runner up, despite not having tasted victory yet. The battle for third would appear to be the closest, with Alessio di Capua, Shanaka Clay and Sebastian Tkocz separated by just ten points. This quartet all featured in the 2019 Pro Draft.
Sixth place has come as something as a surprise. After a stuttering start – scoring only one point in the first two races – Leroy Brown came from nowhere to seize victory in the penultimate race in Japan, elevating him into the all-important top seven.
He's far from safe though, with Pro Draftee Kedon Lutt and Jason Curry hot on his heels. Both drivers have been hot-and-cold throughout the series, so it'll be a close call to see which of them – if either – makes the grade for 2020.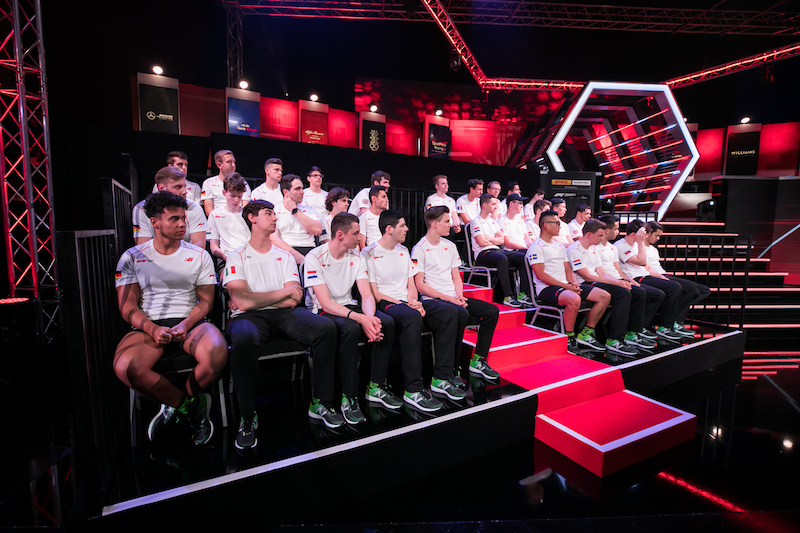 So, there's your primer for the final round of Challenger Series competition! Due to unforeseen circumstances, the final round has been pushed back to the week beginning December 9.
That means you'll have the chance to see the Grand Final of the 2019 Pro Series beforehand, so it's a double-whammy of Esports excitement coming your way.
The Grand Final takes place on Wednesday December 4, and will be streaming live on YouTube, Facebook, the F1 Esports website, and select broadcast partners too. See you there!
---
Share this article