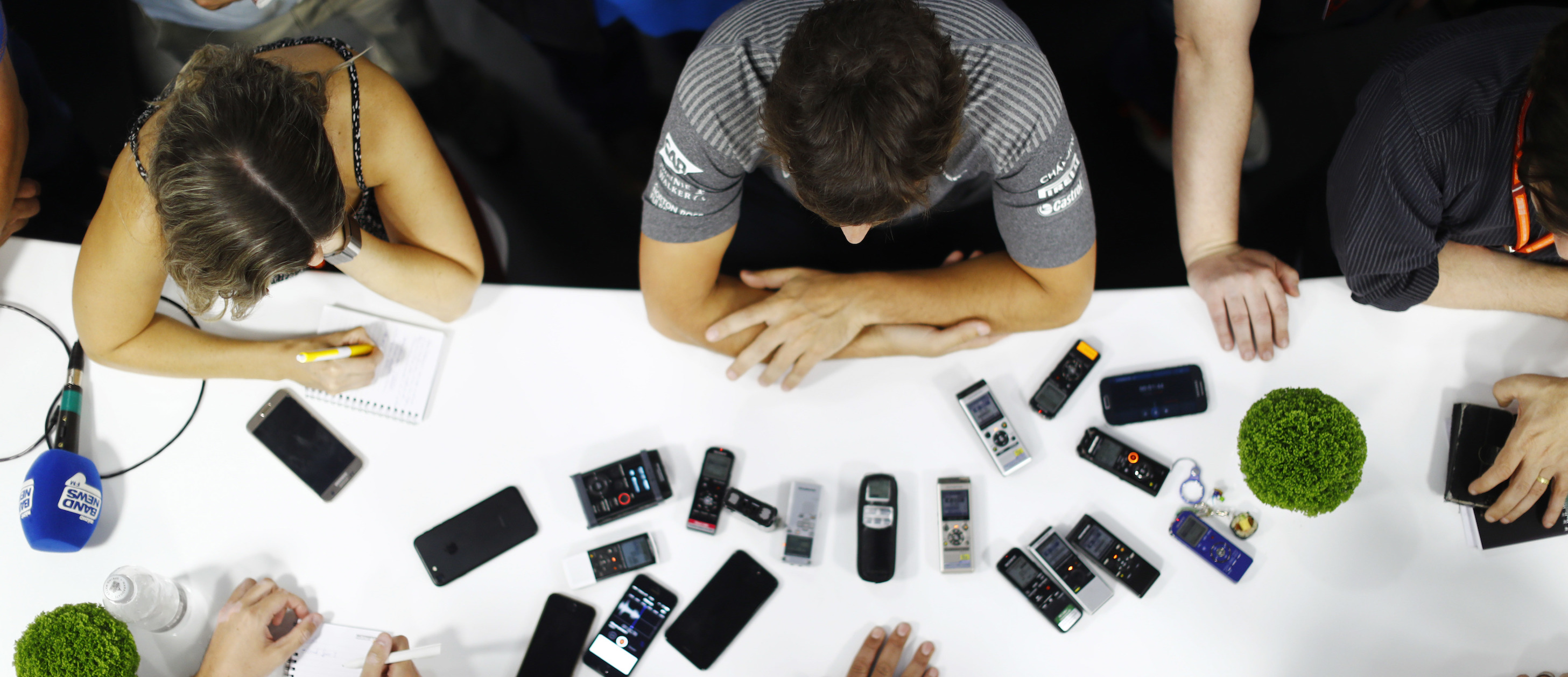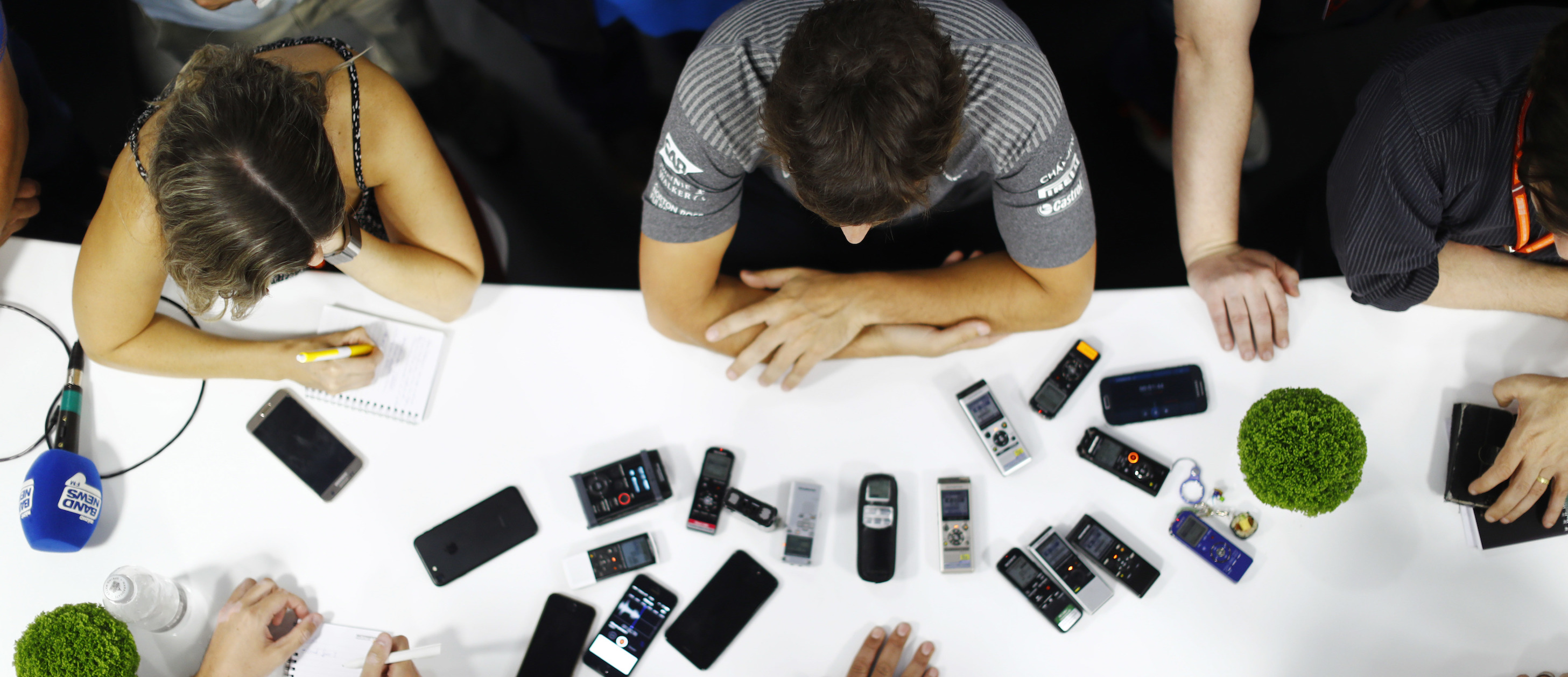 F1 Esports Qualifying: Your Questions Answered!
April 24, 2019
Success is never straightforward.
Oftentimes, it's the result of many months of hard work, determination, and a fair few questions and queries along the way. If you don't ask, you don't get, so we've compiled some of the most frequently asked questions about the 2019 F1 Esports Series to put your minds at rest, and maybe, just maybe, aid you on your way to the podium…
Q: Who can enter F1 Esports Series?
A: The F1 Esports Series 2019 is open to anyone who owns F1 2018, the official F1 game by Codemasters, on PC, Xbox One or PS4. You must be signed up to F1Esports.com, have a valid passport (and visa, if necessary), and be 16 years or older.
Q: How do I ensure I've entered the series?
A: Link your Xbox Live, PlayStation Network, or Steam account to your F1Esports.com profile. Once connected, it'll look something like this: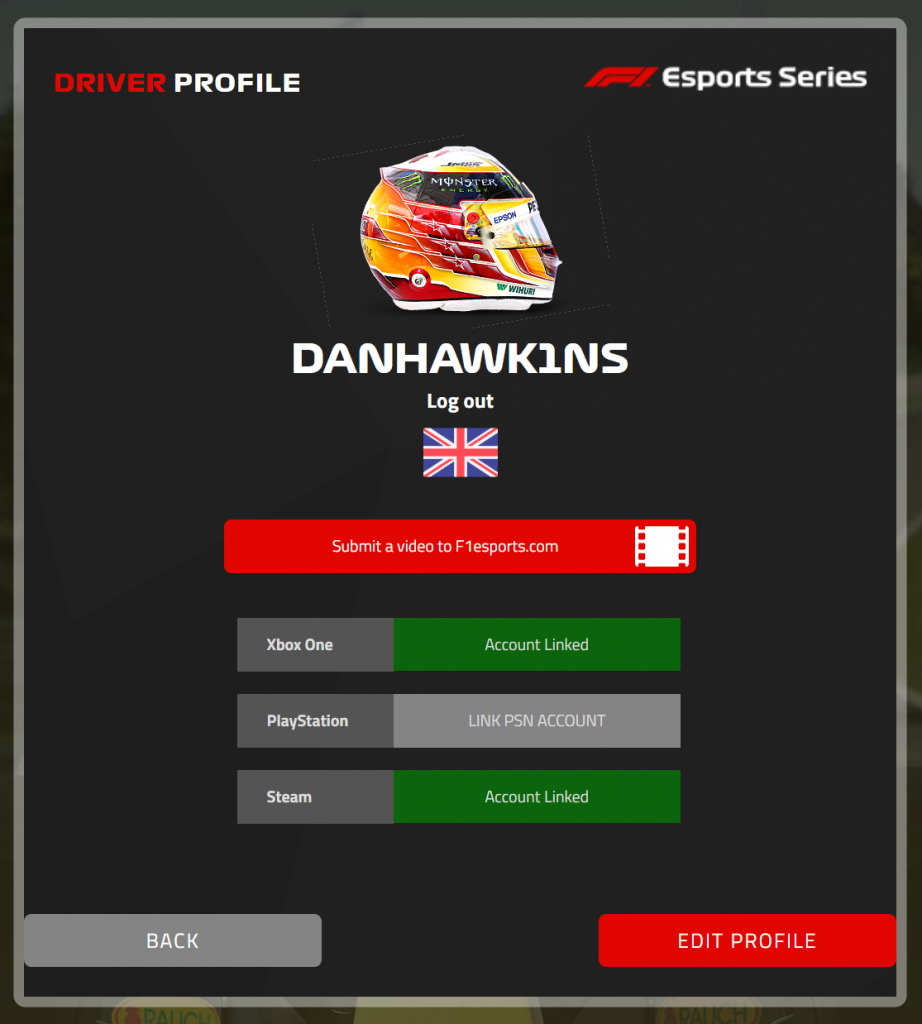 Q: Cool! Done that – so how do I complete a qualifying event?
A: Load up F1 2018 and head to the 'Event' menu. Follow the on screen commands to launch the event. Here you can set preferences like AI difficulty and assists, before launching the session. Simply hit the objective and finish the event, and you'll be ranked on the leaderboards.
Q: I want to change my email address – how can I do this?
Send an email to custserv@codemasters.com to request your email address to be changed, and we'll sort you out!
Q: I've signed up – but my gamertag is linked to an old account.
Head here and unlink your gamertag from your old account. Once you've done that, sign out and login with the the new email address, here you can then link your gaming profile to your new email address.
Q: When I sign up it says I can submit video of my attempts. Do I have to do this?
A: Nope, it's totally optional. But if you wish, you can submit links to your attempts at the series which may end up being featured on our website and/or social channels. Crazy overtakes, amazing lap times, and even the odd crash here or there all float our boat, so send over anything you think is a bit unique!
Q: I'm getting a 500/505 error – what do I do?
A: Ping an email over to Support@F1Esports.com, and state the email address linked to your F1 Esports account.
Q: I'm 15 now, but 16 in X days – Can I take part?
A: As long as you were aged 16 before the 8th of April 2019, you can take part!
Q: Can I use a controller?
A: By all means! If you've got the speed to qualify for the F1 Esports series with a controller, you are more than welcome to do so – but the live events are all wheel and pedal-based, meaning that if you're not using them to qualify, you may have a bit of a steep learning curve!
Q: Will you be using F1 2019 when it comes out?
A: Totally! We'll be running the qualifying events on F1 2018, before switching to F1 2019 as we reach the Pro Series.
Q: My internet connection is terrible even though I've complained to them loads of times. Can I still qualify?
A: Absolutely! Also, threaten to move to another provider and they should speed you right up.
Q: Can I qualify on multiple platforms?
A: You can indeed. However, if you were to make it through to the Pro Draft via the raceoff, any additional slots in raceoff events would go to the next person waiting in line. For example, David Tonizza has already qualified for both the PC and PS4 races. If he were to be successful in qualifying through the PS4 race, the next person on the list for the PC race would automatically be put through instead. We're very anti-cloning here at F1 Esports…
Q: I've qualified in position X, why isn't the website showing that?
A: The website leaderboards are updated once a day, so if it's not yet showing online, it may just be a case of waiting for the next day for the update. If you're still not seeing your name up in lights on the leaderboard, make sure you've linked your gaming profile to your F1 Esports profile – scroll back up to the second FAQ for more on this.
Q: Can I take part on an older game?
A: Nope, sorry! All entries must be via the F1 2018 game from Codemasters. Entries on F1 2017 or older won't count. Definitely don't try to enter on F1 2009 on Nintento Wii.
Q: Can I win a trip to the Pro Draft AND the British Grand Prix just by completing an event? 
A: That question seems oddly specific, but funnily enough, you can! Players just have to enter at least one of the three events over the six-week time period and make sure you're opted into the competition, and you'll be entered into a draw to win all-expenses paid trips to both events in July! More info here.
And there you have it! Hopefully this should clear up a few myths, misconceptions and grey areas that may have got you doubting your entry. If you see a question that's not on our list, please don't hesitate to get in touch with @F1 on Twitter, or through the Official F1 Esports Facebook group. We're always listening, and will keep this page updated as a means of keeping track of any new queries that pop up. Good luck out there!
For more information, check out the definitive list of tournament rules, and new features in the 2019 F1 Esports Series.
---
Share this article