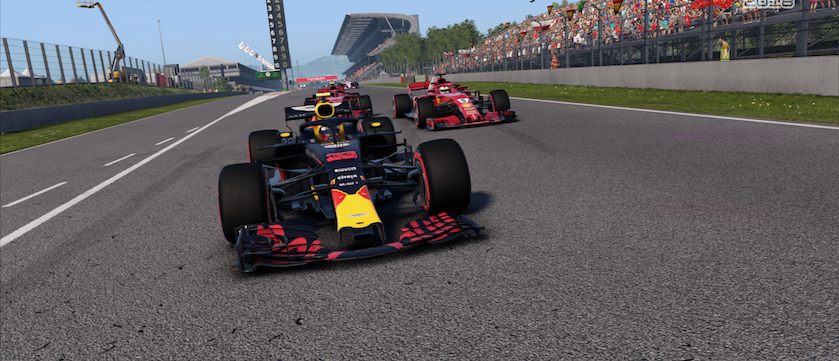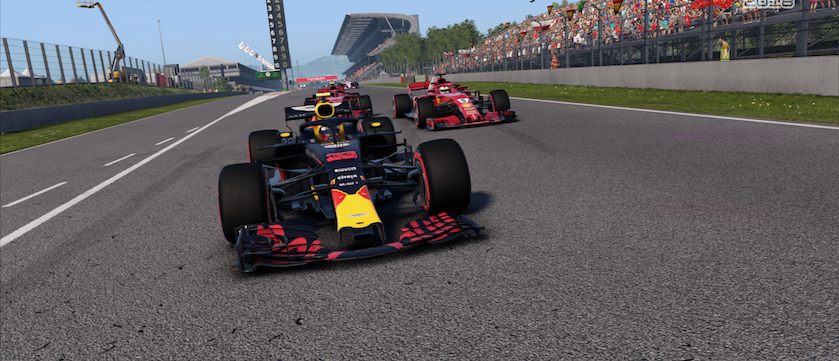 F1 Esports Series 2019: Final Qualifying Event Now Open!
May 6, 2019
The time's come. We put you to the ultimate test in China and Azerbaijan. Now, F1 Esports qualifying turns its attention to Europe! The final qualifying event is here, giving you one last chance to make the grade for the 2019 F1 Esports Pro Draft. The 2018 Spanish Grand Prix is the setting for this final throw of the dice.
THE CHALLENGE
In this event, you control of Max Verstappen's Red Bull Racing RB14 in the closing stages of the 2018 Spanish Grand Prix. The Dutchman raced to P3 here last season, one of his impressive haul of 11 podiums over the year. Your goal is to improve on history, and clinch second place.
The man standing in the way of that is Valtteri Bottas, so it will be no easy task to accomplish. The Ferrari of Sebastian Vettel is also not too far behind, meaning there's twofold reasons to keep on your guard. Lewis Hamilton is way out ahead – but you aren't required to pass him to complete the scenario.
And just as a special treat, we've thrown a curveball for this challenge – you have front wing damage. In the 2018 race, Verstappen made contact with Lance Stroll while lapping him, causing the left endplate to break away. This is the case in this scenario, meaning shades of understeer will make this challenge just that little bit harder.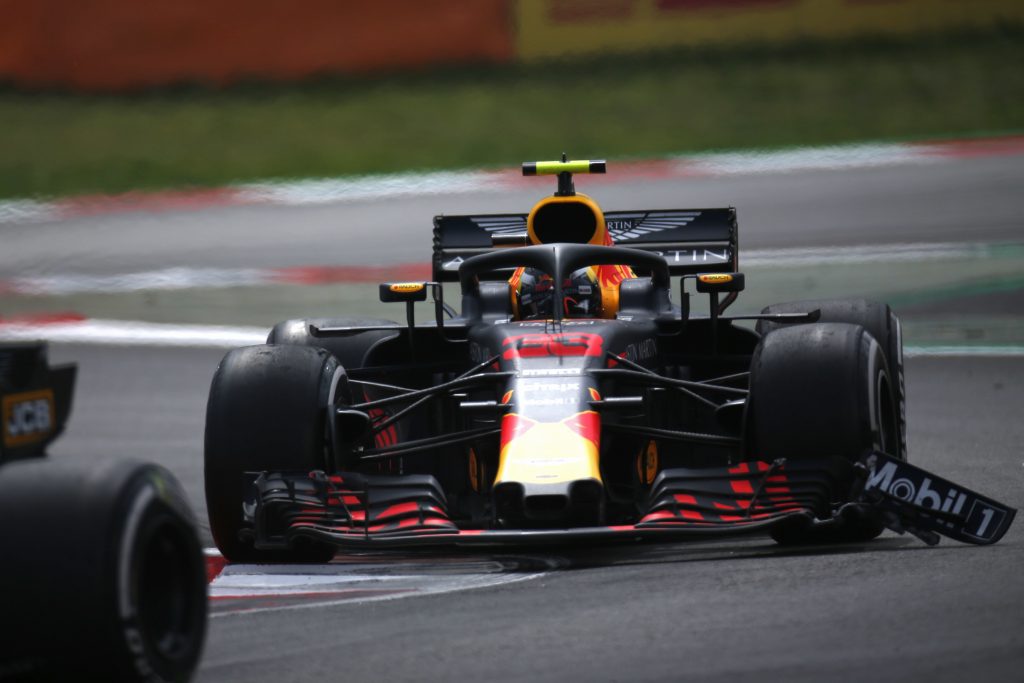 We're not completely heartless, and so fresh tyres are all yours, to take the edge off the handicap. Will you pit for a new wing and lose valuable track position? Or will you brave it out and try to minimise the effects of the damaged wing with blistering pace?
We're not going to tell you how to race, of course, but Max finished the race with the damaged wing…
Teams and drivers lap this circuit more than any other, spending two weeks of pre-season testing fine-tuning setups and getting to grips with new machinery. Whether or not this translates to the virtual world however, is another matter. How well do YOU know the Circuit de Barcelona-Catalunya?
TIME TO QUALIFY
To take part, simply register to participate in this year's championship, then fire up F1 2018 (The official F1 game by Codemasters) on Xbox One, PlayStation 4 or PC, and head to the Event menu to get things going. Good luck out there!
As an added incentive, remember that your qualification means you could win an all-expenses paid trip to the Pro Draft show AND the British Grand Prix in July! Entries are locked in at the close of this event on Sunday May 19, so be sure to get your attempts sorted before the window shut. Good luck out there!
Check out the full list of tournament rules, and a rundown of how to take part in the 2019 F1 Esports Series.
---
Share this article