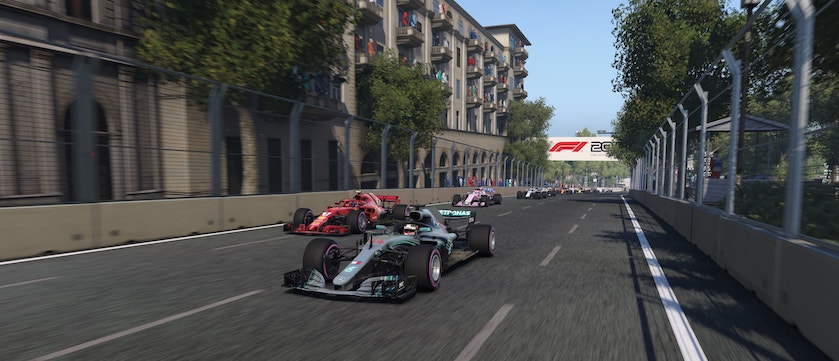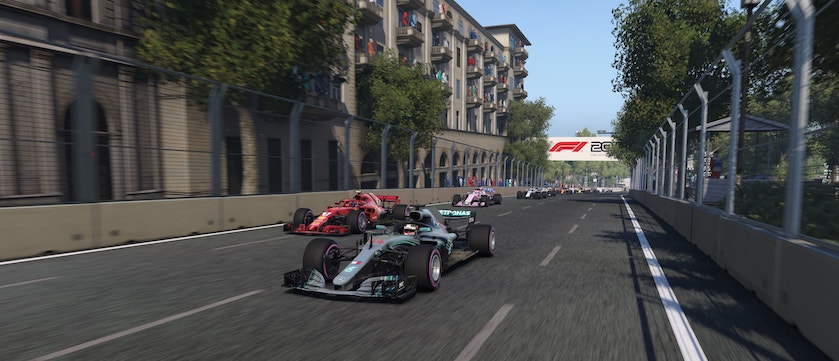 F1 Esports Series 2019: Second Qualifying Event is GO!
April 22, 2019
We go again. The Chinese Grand Prix qualifying event is now in the history books, and we move on to the Land of Fire for another two weeks of Esports qualifying action.
You lot qualified in your thousands for the Chinese Grand Prix scenario, and after powering round the Shanghai International Circuit, we have our first qualifiers for the 2019 F1 Esports Series. But we know there's a lot more talent out there, and so the second of our three events is now live for you to test your mettle.
In this event – which will run until midnight on Sunday May 5 – you're sat in the Mercedes W09 of Lewis Hamilton, winner of the 2018 Azerbaijan Grand Prix. Your job is to do just that, and ascend to the top step of the podium once more. A recent safety car has bunched up the field, with you sitting in third place. Your job is catch the leading duo of Valtteri Bottas and Sebastian Vettel who are just up the road, but with just a handful of laps left to go this will be no easy task…
Heartbreak struck for Valtteri Bottas in the latter stages of last year's race, with a piece of debris causing a dramatic puncture with just three laps remaining. Art imitates life, or so they say, and the same fate is to befall the Fast Finn in this event, meaning you won't necessarily have to overtake him to get into the lead.
Sebastian Vettel is of course the target, and so you'll need to use your intricate knowledge of one of F1's trickiest circuits to prevail in this scenario! With its enormous full-throttle zones in the first and third sectors and a super-tight misection, it's a track that requires a very delicate balance with regards to car setup, so those of you using custom car settings may find a bit of fine-tuning helps shave off a few tenths here and there.
As ever, to compete all you have to do is make sure you are registered to participate in this year's championship, then load up F1 2018 (The official F1 game by Codemasters) and head to the Event menu to get things going.
And remember, your qualification means you could win an all-expenses paid trip to the Pro Draft show AND the British Grand Prix in July!
Get practicing, and we'll see you on the racetrack.
Check out the full list of tournament rules, and a rundown of how to take part in the 2019 F1 Esports Series.
---
Share this article