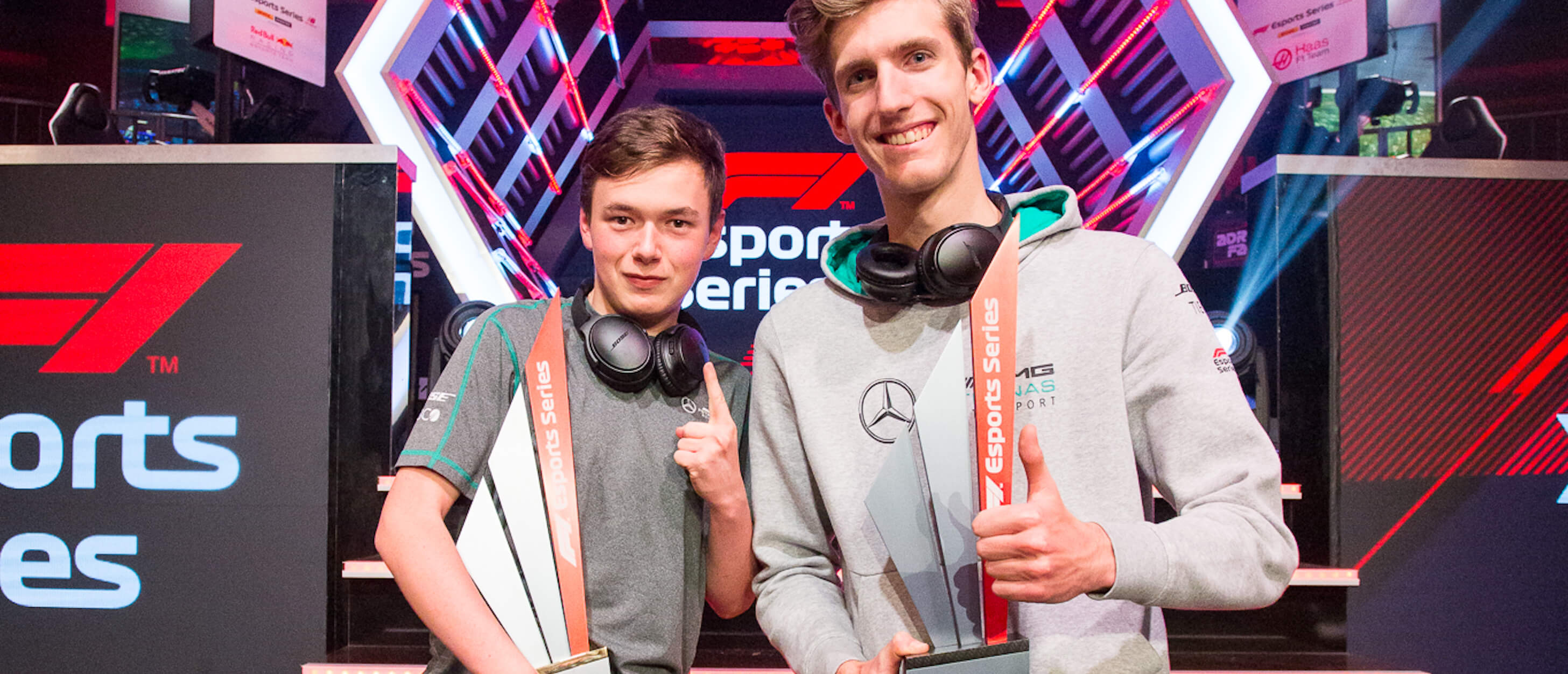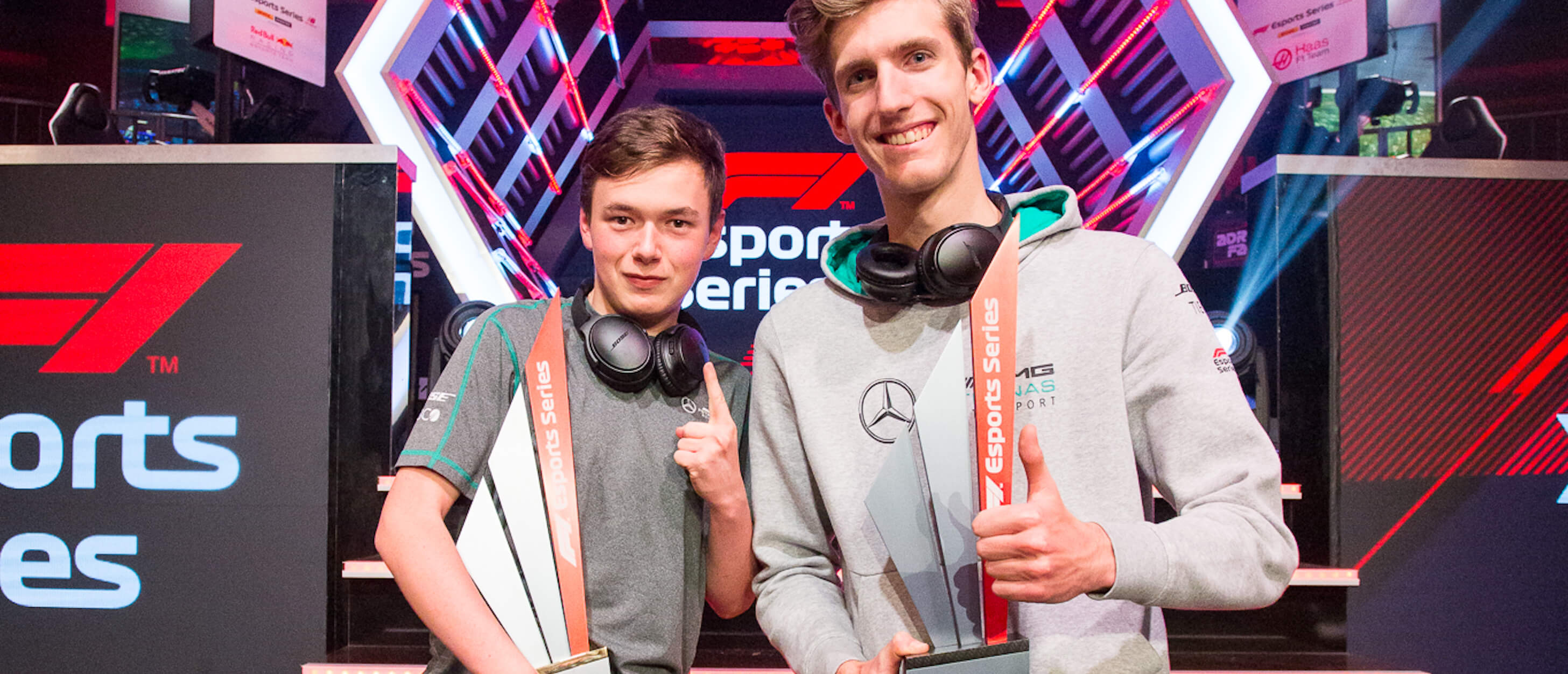 F1 New Balance Esports Series event nominated for Games Event of the Year Award
January 17, 2019
Pure excitement, real racing, and a thrilling spectacle for those in attendance. These were three of the reasons that made the F1 New Balance Esports finale such a memorable event – and now, it's up for another award, in only its second year…
Demonstrating the caliber of our drivers, teams and hosts Gfinity, the F1 New Balance Esports Series finale has been nominated for the prestigious MCV games industry in the category of Games Event Of The Year, against established competition, including some of the UK's biggest games events and major gaming launches.
The MCV Awards are the UK's only gaming awards to recognise the full breadth of the industry – awarding achievement and excellence in live events, product quality, social media output and several other classifications. The 2019 edition of the event will be its 17th year.
The nomination adds to the F1 Esports series' first award, which it received during August 2018. The series, which was in its Pro Draft phase at the time, won the Outstanding Digital Achievement Award at the 2018 SVG Europe Sport Production Awards, highlighting the rate at which the series has progressed and developed since its inaugural season in 2017.
5.5 million people worldwide watched the F1 New Balance Esports Series across television networks and dedicated event live streams. With 70-80% of viewership under 34, the series showed F1 reaching new audiences and branching out from traditional media presentation, while keeping true to the themes of thrilling racing and intense competition that define the pinnacle of motorsport.
The series finale brought together the competition's most elite drivers, representing nine F1 teams across four rounds of title-deciding virtual racing at Hockenheim, Singapore, COTA and Abu Dhabi on F1 2018, the official Formula 1 game made by Codemasters. The Gfinity Esports Arena in London set the stage for the racers, who competed with equipment homologated by F1 to the high standards of real-life motorsport, with a wealth of celebrities and VIPs in attendance.
The MCV awards will be held in London on March 7th 2019.
---
Share this article