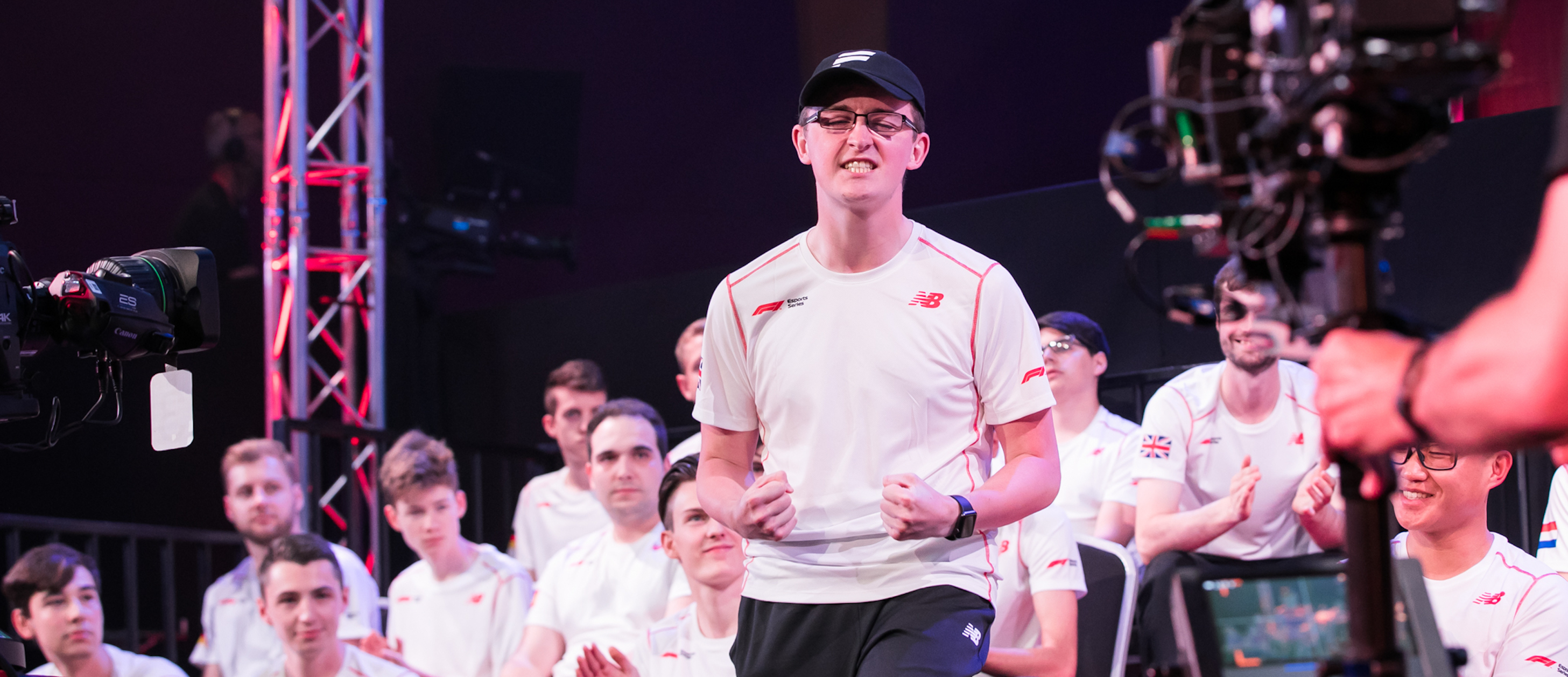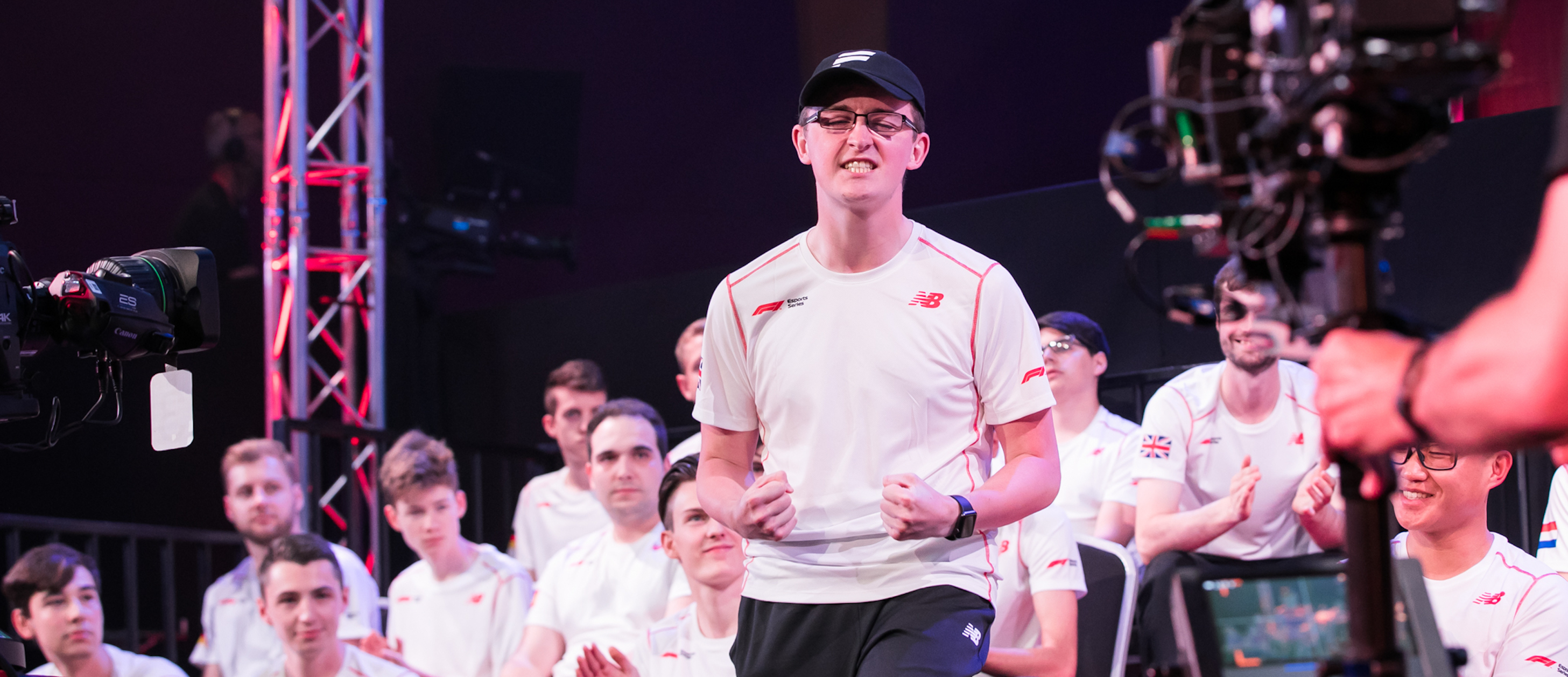 Pro Draft 2019: How the Drivers Reacted
July 23, 2019
Dreams. Made.
The 2019 F1 Esports Pro Draft was an incredible occasion that saw ten hopefuls signed by official F1 Esports teams. Now that the emotion has calmed and we've had time to reflect, let's take a look at how the drivers reacted to getting selected…
DAVID TONIZZA (FERRARI DRIVER ACADEMY ESPORTS)
The very first pick of the night went to Ferrari Driver Academy, who opted for Italian blood for their squad. David Tonizza – or Tonzilla, as he has now been dubbed – had a lot of buzz surrounding him during the online qualifiers. It was therefore less of a surprise to see him selected, although he was rendered speechless at being chosen by Ferrari.
The Italian connection may have tipped the favour slightly, but it was a supreme performance in the first race that grabbed the headlines.
SIMON WEIGANG (RENAULT SPORT TEAM VITALITY)
So great was the German's excitement at getting selected, Simon Weigang did a little jog on the way to the stage at the Pro Draft! And despite some time to cool off and process things, Renault's newest recruit is still on cloud nine.
Even with a little more time I'm not really able to put my feelings into words. All I know is that I will be leaving it all out there for the team from now on out ! I'm truly honored to be part of this great team @RenaultF1Team @TeamVitality .
F1 esports driver…. unbelieveable pic.twitter.com/Z8KpGCVlWK

— Simon Weigang (@CRGSimon) July 17, 2019
FLORIS WIJERS (HAAS F1 ESPORTS)
There was an air of certainty about the young Dutchman's presence at the Pro Draft. Throughout Tuesday, Wijers existed around the arena like a man without a care in the world. No sign of stress, no sign of apprehension – just calm, quiet friendliness. And that calm positivity truly turned out for the best, when he got selected by Haas.
Absolutly speechless that I am now part of @HaasF1Team 🔥!! So thankful for everything and really a dream come true ✨! Looking forward to drive in the Pro Series against the very best 👀🏎🇳🇱!! I want to make my team proud 💪🔥!! https://t.co/8yjTd58P5X

— Floris Wijers (@FlorisWijers) July 17, 2019
ISAAC PRICE (WILLIAMS ESPORTS)
After making the Pro Draft but just missing the cut in 2018, there was a price on this man's head. Happily, he was selected by Williams Esports, thus booking his place in the Pro Series for 2019.
Finally I get my chance. Can't wait to get started, thanks for the amazing opportunity @WilliamsEsports pic.twitter.com/pihMww6F5P

— Isaac Price (@IsaacPrice99) July 18, 2019
NICOLAS LONGUET (RED BULL RACING ESPORTS)
Another man who was beaming on the night of the Draft was France's Nicolas Longuet, who prevailed in the first race of the knockout phase and caught the eyes of Red Bull Racing Esports Team. Suffice to say, he's looking forward to his time as a Bull!
I cannot be more happy… huge thanks to @redbullracingES for picking me over all those just as talented drivers!! I will do my best to make them proud!! https://t.co/2cO0cYXIyv

— Nicolas Longuet (@Chro_Matk) July 17, 2019
LUCAS BLAKELEY (SPORTPESA RACING POINT ESPORTS TEAM)
Perhaps the most emotional reaction of the night came from Lucas Blakeley, who joins Racing Point. Fists aloft, the Scot's elation clear to see, he was brought to tears by his achievement.
Oh. My. Days. My life has changed…

I'm now a driver for @eRacingPointF1. My reaction says it all 🙏

This means everything to me, thanks so much to the team for the opportunity and thanks everyone for all the support.

Now the next chapter begins! What a night 😁#F1Esports pic.twitter.com/ZzVqTCwefX

— Lucas Blakeley (@LucasBlakeley88) July 17, 2019
He and Wijers are close friends, and their embrace behind the scenes after selection was moving to see.
ALLERT VAN DER WAL (McLAREN SHADOW)
Second chances are very rare in Formula 1, so when Allert van der Wal was selected by McLaren, you might expect some serious reaction. How did the Dutchman respond? How about taking the challenge to his new McLaren colleague Lando Norris?!
Confidence 💯

McLaren Shadow driver Allert van der Wal reckons he can give @LandoNorris some advice – not the other way round 😏😅#F1Esports pic.twitter.com/r4zt3Qz5tV

— Formula 1 (@F1) July 17, 2019
With a cheeky smirk and some new McLaren teamwear, van der Wal instantly dropped the mic and provided perhaps the biggest laugh of the night. Though it was in jest, he's earmarked himself as front-running personality for 2019. And he's not the only one to get a second chance…
KIMMY LARSSON (ALFA ROMEO RACING ESPORTS TEAM)
Perhaps the most surprised person of the evening was SuperSwedeI Kimmy Larsson who of course participated in last year's Pro Series for Renault. Joining as one of six released drivers from 2018, Larsson had a good chance of selection, as his skills were on show during last year's live shows. However, he himself didn't quite dare to dream it was possible…
First of all, thank you all for the heartwarming responses I've received since I got picked yesterday. My brain had a (little) chock moment there! Grateful and honoured to be a part of @alfaromeoracing

Thank you. ❤️#F1Esports pic.twitter.com/QpMCj7ncar

— Kimmy Larsson (@kimmylarsson) July 18, 2019
 He joins Alfa's fearsome lineup of 2018 vice-champion Daniel Bereznay, race-winner Salih Saltunc, and eROC champion James Baldwin – though only three of the four will make the cut for the final F1 Esports Series roster.
MANUEL BIANCOLILLA (TORO ROSSO ESPORTS)
"I'm happy to be joining the Toro Rosso Esports Team… I think I showed what I can do! In the elimination race on Tuesday, I started fourth and ran strongly pace,"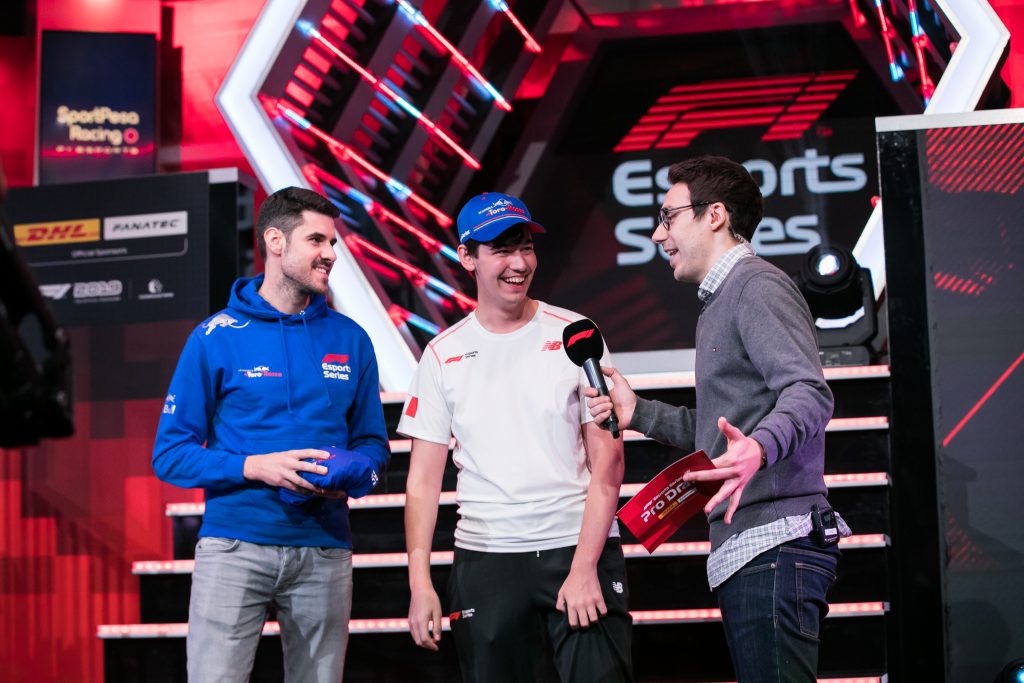 "Unfortunately, there was a problem during the pit stop which meant I lost almost two seconds a lap in the second stint. But despite that difficulty, I managed to cross the line in sixth place."
DANIEL SHIELDS (MERCEDES-AMG PETRONAS ESPORTS)
The last pick of the evening was surely the most nerve-wracking for our finalists. Nine drivers gone before you, with just one spot left in the 2019 F1 Esports Pro Series. Who could it be? The honour, as we know, fell to Australia's Daniel Shields, making his huge journey from Down Under worth it. Shields qualified via the DHL 50 Fastest Time-trial stage.
Welcome to the Team, @_Daniel_Shields 💪#F1Esports pic.twitter.com/y5z0dJTokM

— Mercedes-AMG F1 (@MercedesAMGF1) July 17, 2019
"I'm super happy to join the team, to get picked is an absolute dream come true, and now the hard work begins. I'm the first Australian to get picked, so I'm going to try and make my country proud and do as best as I can!"
---
Share this article