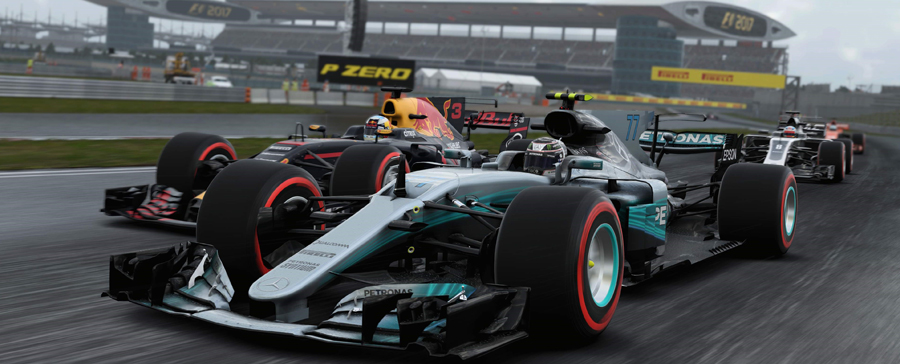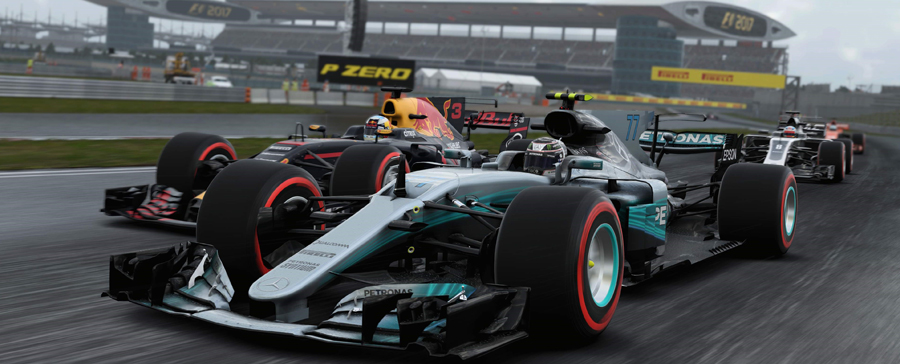 Qualification begins
April 13, 2018
Event 1 now live on F1 2017
The first qualifying event of the 2018 F1® Esports Series is now live, giving you the chance to win a place in the amazing Pro Draft that will see real Formula 1® teams select the drivers that will represent them in the second half of the Esports Series season.
To take part in qualifying first you need to register here and then start F1 2017 on PS4, Xbox One or PC. Then select Events from the Main Menu and you will see the first qualifying event.
So, how do you qualify?
The first scenario puts you in control of Valtteri Bottas' Mercedes towards the end of the Chinese Grand Prix. In a repeat of last season's race you find yourself in sixth place with five laps remaining and an eye on the podium. The track conditions are wet but drying and you are on the Inters chasing down the cars in front. Have you got what it takes to get past the Ferrari of Kimi Räikkönen and the squabbling Red Bulls of Max Verstappen and Daniel Ricciardo to claim a top three spot?
The fastest 10 players on each of the three platforms (PS4, Xbox, PC) to complete the challenge will then take part in a live-streamed Event Final (over 25% race distance) around the Shanghai international Circuit to determine the top three on each platform who will qualify for the Pro Draft in July.
After Shanghai, the series moves onto the Baku City Circuit, the Circuit de Barcelona-Catalunya, and finally Circuit de Monaco.
Driver assists are permitted during qualification but score modifiers will be applied.
Good luck and we will see you on track!
We have collated a number of frequently asked questions about the F1 Esports Series which you can read here while you can download the Online Rulebook here.
EVENT 1
Track: Shanghai International Circuit
Team: Mercedes
Driver: Valtteri Bottas
Conditions: Wet (Intermediate), but drying
Starting Position: 6th
Target Position: 3rd
Starting Lap: 52 of 56 (100% race)
---
Share this article