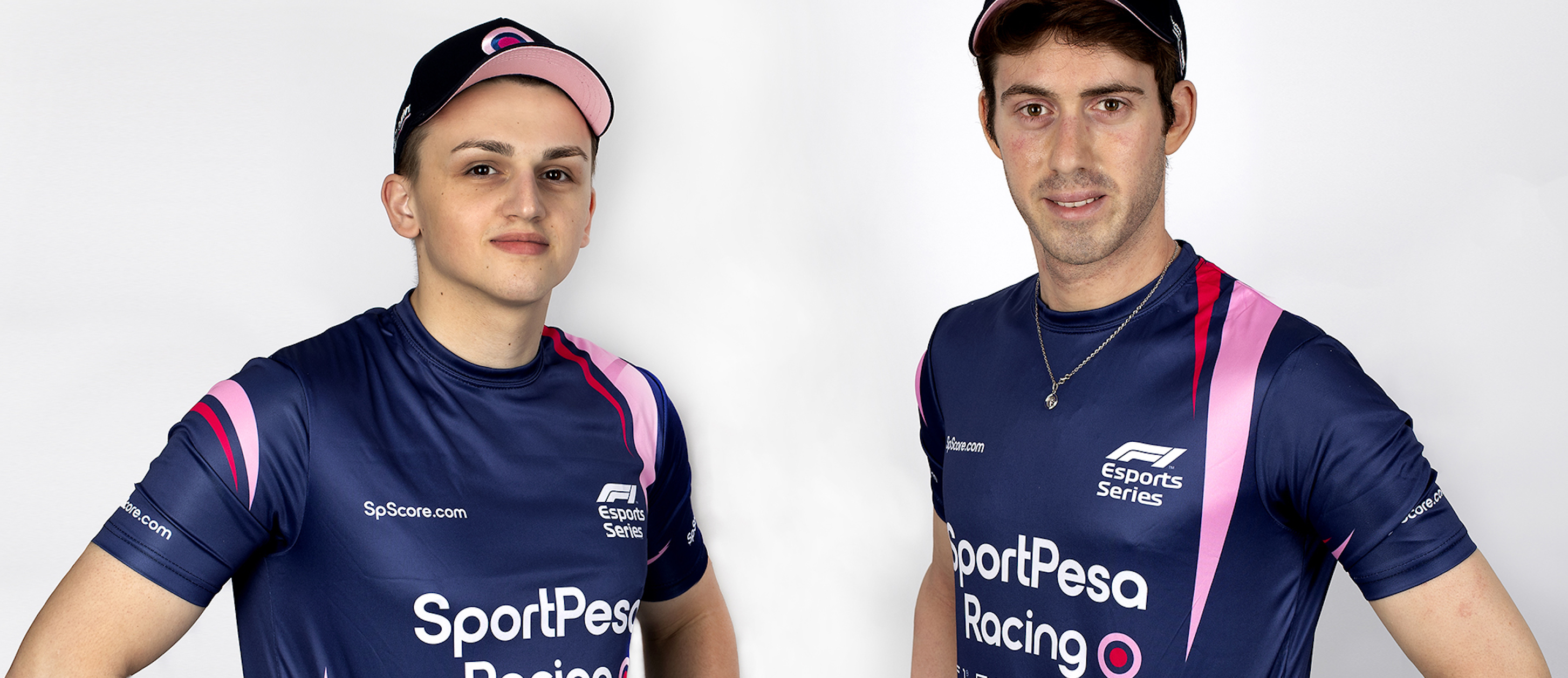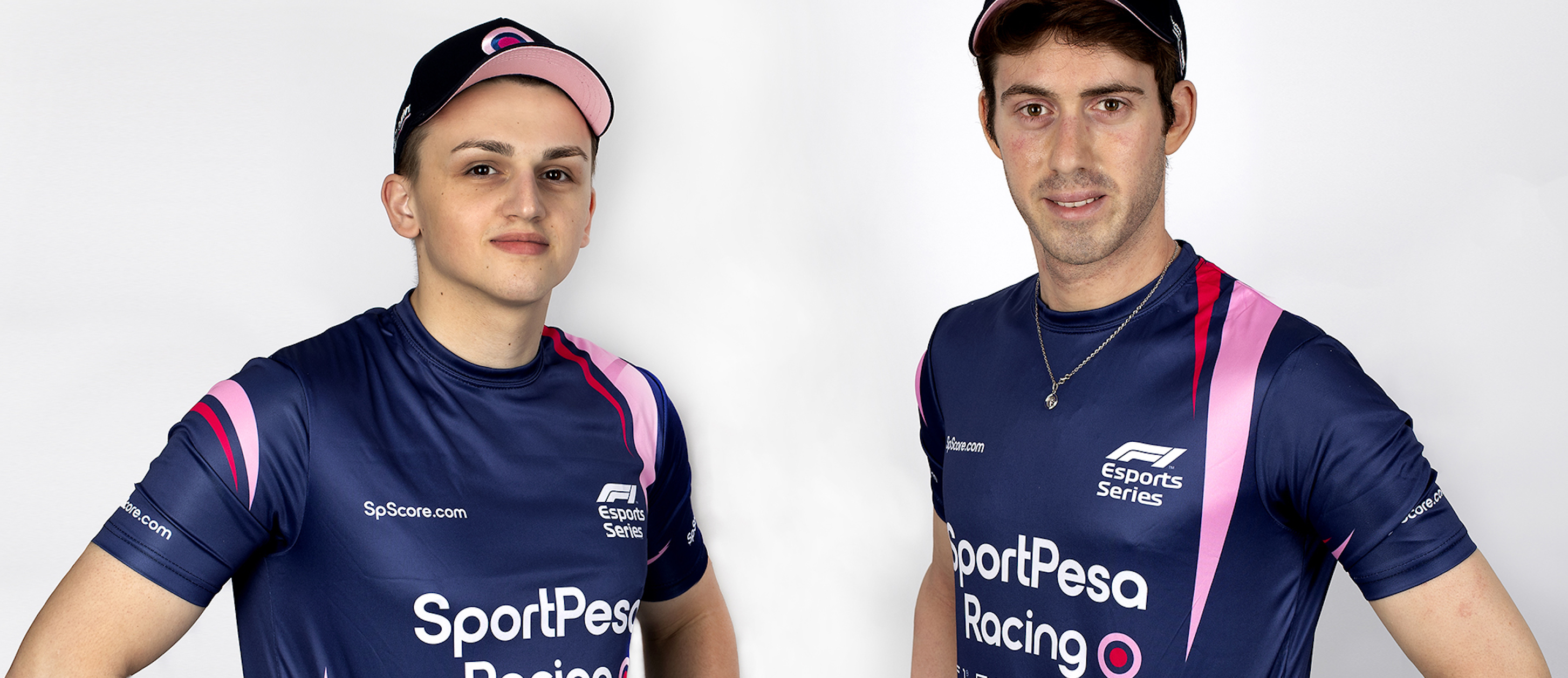 SportPesa Racing Point F1 Esports Team Announce First Drivers for 2019
July 11, 2019
The newly-rebranded SportPesa Racing Point F1 Esports Team have their first two names on the roster.
Announced at Silverstone Circuit ahead of the 2019 British Grand Prix, the team announce that Marcel Kiefer and Daniele Haddad will form the first part of its team for 2019. They will also be selecting another driver at next week's F1 Esports Pro Draft, which takes place on Wednesday 17 July.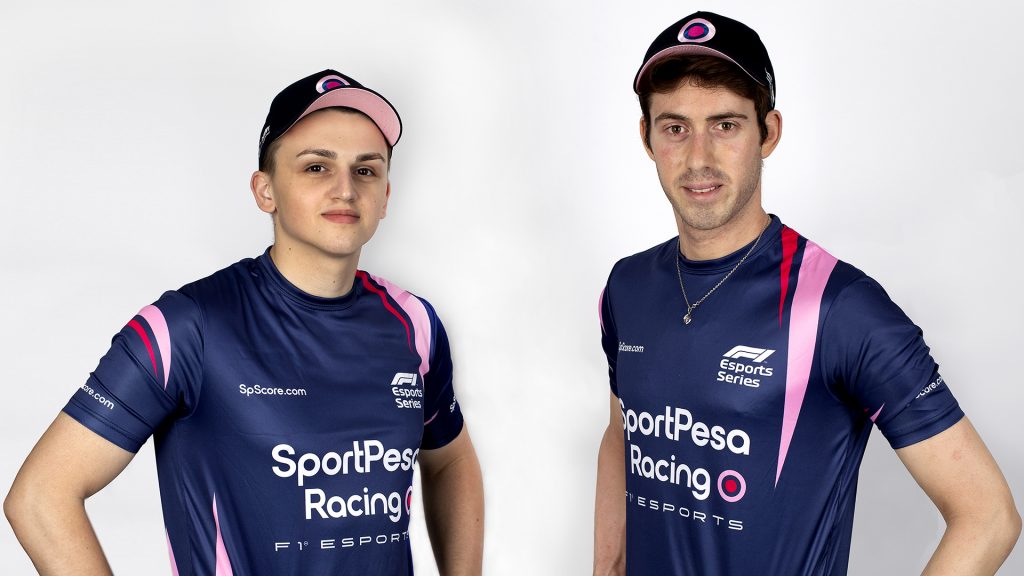 Kiefer stays on for a second year with the squad, which last year raced under the name Hype Energy eForce India. Kiefer enjoyed a fruitful 2018 campaign, grabbing three podiums in the Pro Series in China, Britain, and Singapore.
He's joined by 26-year-old Daniele Haddad from Italy, who will be debuting in the F1 Esports Series in 2019. No stranger to competitive racing, he cut his teeth in the Apex Online Racing (AOR) series, and has now made the step up to become a driver for an official F1 team.
As well as being team mates, the pair have both moved near to the team's Silverstone base as housemates. It's hoped that the increased camaraderie that this brings will strengthen the team bond and lead to better results.
"It's great to be back racing with the SportPesa Racing Point F1 Esports Team," said Kiefer. They've given me all the tools to improve as a driver compared to last year. The full-time training schedule is intense, but I see improvements daily. Having Daniele as a team mate and housemate is a great experience – we are bringing a little bit of Germany and Italy to a very famous British location!"
Haddad, who has taken a sabbatical from working at his family's watch repair business, said he was very proud to have been picked by the team, adding "SportPesa Racing Point F1 Esports Team has shown significant commitment by choosing me over more established and experienced drivers from last year's series".
" data-lang="en">

Kicking off our 2019 @F1 Esports campaign in style with drivers @marcelkiefer_ & @DanieleHaddad92 plus special guests @lance_stroll & @SChecoPerez! 🎮#MakeItCount #F1 #BritishGP pic.twitter.com/57yZYPkqT5

— SportPesa Racing Point F1 Team (@RacingPointF1) July 11, 2019
Team Principal Otmar Szafnauer is also looking forward to a great 2019 campaign, building on last year. "After a year of learning about Esports, we have decided to make a bigger commitment for 2019 by bringing the drivers closer to our base at Silverstone," he commented.
"Marcel impressed us with his professional approach last year, and we know he has the talent to win races.  His team mate, Daniele, shares the same speed, and has made some big sacrifices to be part of our programme. Together they make a strong pairing which I'm confident will help us compete at the sharp end of the Esports grid."
The team finished fifth in the teams' championship last year, just two points adrift of fourth-placed McLaren Shadow. With a mix of new and old talent on board, they'll be looking to climb towards that coveted top-three, and establish themselves as one of the very best in the series.
---
Share this article